Aims Community College Expands Healthcare Seminars, Life-Saving Certifications and Onsite Training
Aims Center for Workforce Development and Innovation is expanding non-credit seminars, certifications, and onsite customized training in accredited American Heart Association topics such as CPR, basic life support, automated external defibrillator (AED) use, first aid and more.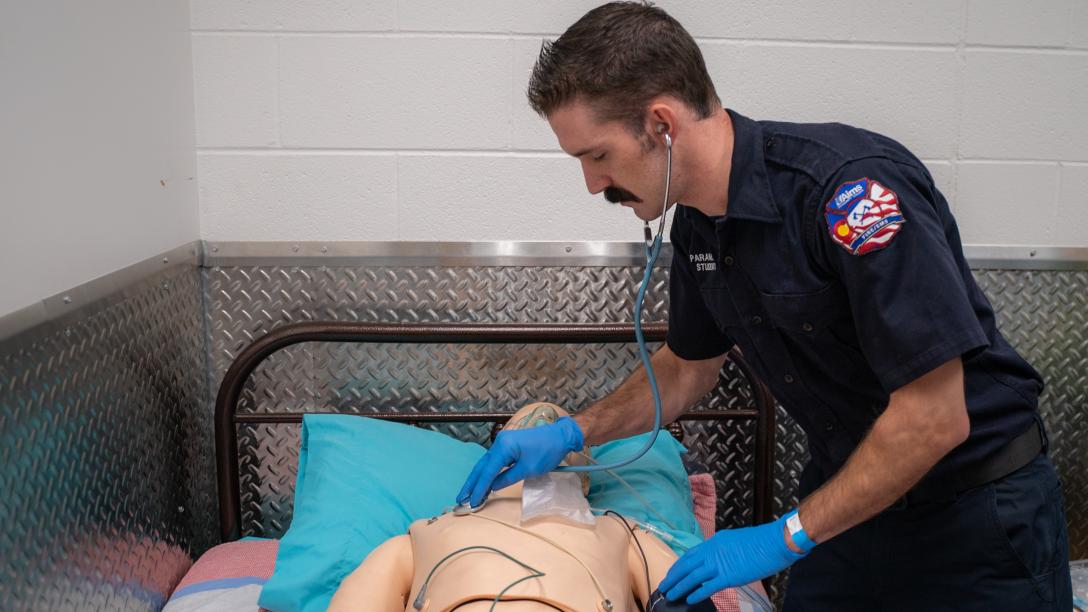 Aims is proud to be a longstanding certified American Heart Association (AHA) Training Center. As a certified training center, the college has access to an extensive menu of accredited AHA instructor-led, online and blended learning opportunities and a large pool of certified instructors. 
Beginning in July 2022, more sessions will be available online and in-person on the Windsor, Greeley and Fort Lupton campuses. Aims also offers opportunities for businesses and organizations in the community to request on-site training for employees to increase health and safety precautions in the workplace. 
Aims is currently offering these non-credit healthcare courses:
Heartsaver First Aid, CPR, AED

is a class for individuals with little or no medical training who need to be certified and anyone who wants to be prepared in an emergency.

Basic Life Support (BLS) for Healthcare Providers

is for healthcare professionals and students in Fire or Emergency Medical Services (EMS) programs.

Basic Life Support Instructor

is a course for people wanting to teach others how to provide CPR and BLS techniques as recommended by the AHA.

Basic Life Support Instructor Recertification

is a refresher course for those needing to renew their instructor certification. 
"The biggest growth in the program will be our focus on community outreach to assist businesses and organizations in providing accredited AHA training for their employees onsite at their facilities.  We will bring our accredited instructors, equipment and training to them," said Shayna Howell, director of Workforce Development and Innovation at Aims.

"This program is important because cardiac arrest and medical emergencies can happen anytime," said Amy LaMotte, CPR coordinator with Aims. "Knowing these skills can ensure that lives are saved before the arrival of EMS teams.  Having the skills to respond to emergencies and save lives is vital."

Visit aims.co/cpr for more information.

Aims Community College Center for Workforce Development and Innovation hosts a wide selection of seminars on popular topics for business and industry.  Learn more about onsite corporate training in AHA courses or other topics by reaching out to workforce@aims.edu or 970-893-9835.
Audience
Alumni
Faculty
General Public
Staff
Students