February Happenings at Aims Community College
Aims Community College hosts events designed to create shared experiences and deliver first-hand exposure to programs and campuses. All are welcome to these public events on Aims Community College campuses.  To request accommodations for any of these events, call 970-339-6388 or email disabilities@aims.edu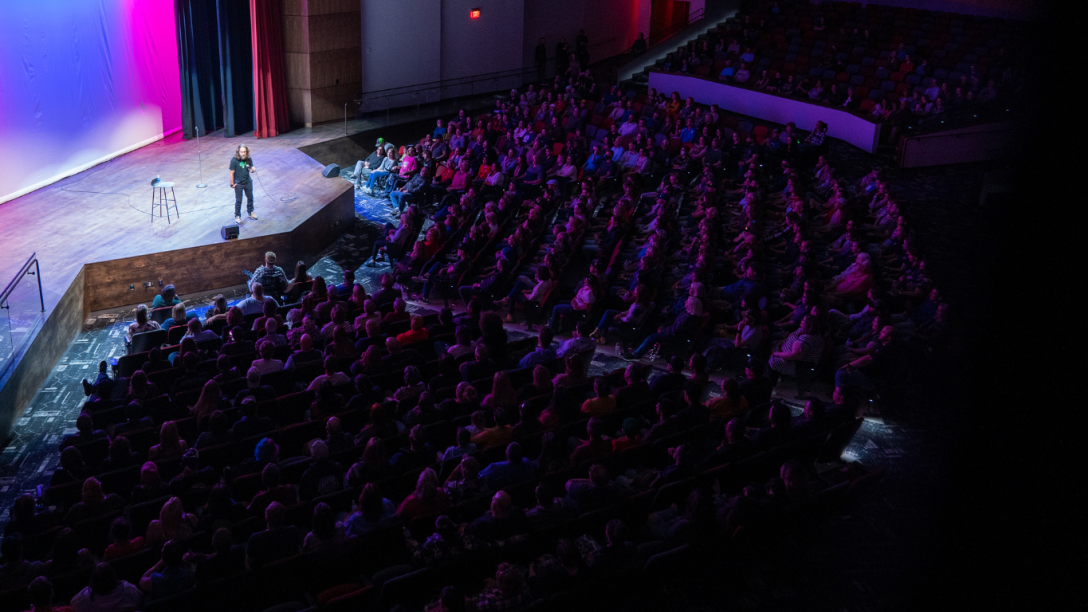 Bittersweet Harvest: Carrying The Family Legacy | Feb. 2 |6:30-8 p.m. |Welcome Center Ballroom
Join us for a special presentation by Esthela Nuñez Franco and Adriana Trujillo, sharing pictures and stories from their family's bracero legacies. The Bracero Program (1942-64) admitted two million Mexican men as guest workers into the United States for short-term labor. A little-known chapter of American and Mexican history, the program impacted the lives and identities of numerous families and communities.  This event is co-hosted by Greeley Museums.
Ed Mabrey: A Spoken Word Artist | Feb. 10 | 5-6 p.m. | Welcome Center Auditorium
Join us for an evening with Ed Mabrey. As seen on HBO, ABC, and more, Ed Mabrey will perform spoken word art focusing on race, body image, mental health, anxiety, and removing stigmas from seeking therapy. Please join Ed for a poetry slam workshop and light refreshments after his performance. 
Art of Indigenous People | Feb. 23 |3:30-6 p.m. |Welcome Center Ballroom
Learn and celebrate the beautiful culture of Indigenous people with storyteller, singer, songwriter, and author Red Feather Woman and her group by celebrating Native American culture. Join us for Navajo tacos and strawberry juice while supplies last.
Tax Help Colorado
Saturdays | Feb. 4 - Apr. 8 (closed Mar. 11-18) | 9 a.m. - 4 p.m. | Cornerstone | Greeley Campus
Fridays | Feb. 3 - March 3 | 9 a.m. - 2 p.m. | Prairie Building | Fort Lupton Campus
Thursdays | Feb. 2 - 23 | 4 - 8 p.m. | Room 107 | Loveland Campus
Aims offers free tax preparation and e-filing assistance for the community's low- to middle-income taxpayers. This service is provided through a partnership with Tax Help Colorado. Anyone who made less than $60,000 annually in 2022 can receive assistance from IRS-certified Aims students and community volunteers.  Sites are operated on a first-come-first-served basis.
For more information about events at Aims Community College, visit events.aims.edu.
Audience
Alumni
Faculty
General Public
Staff
Students