Bookstore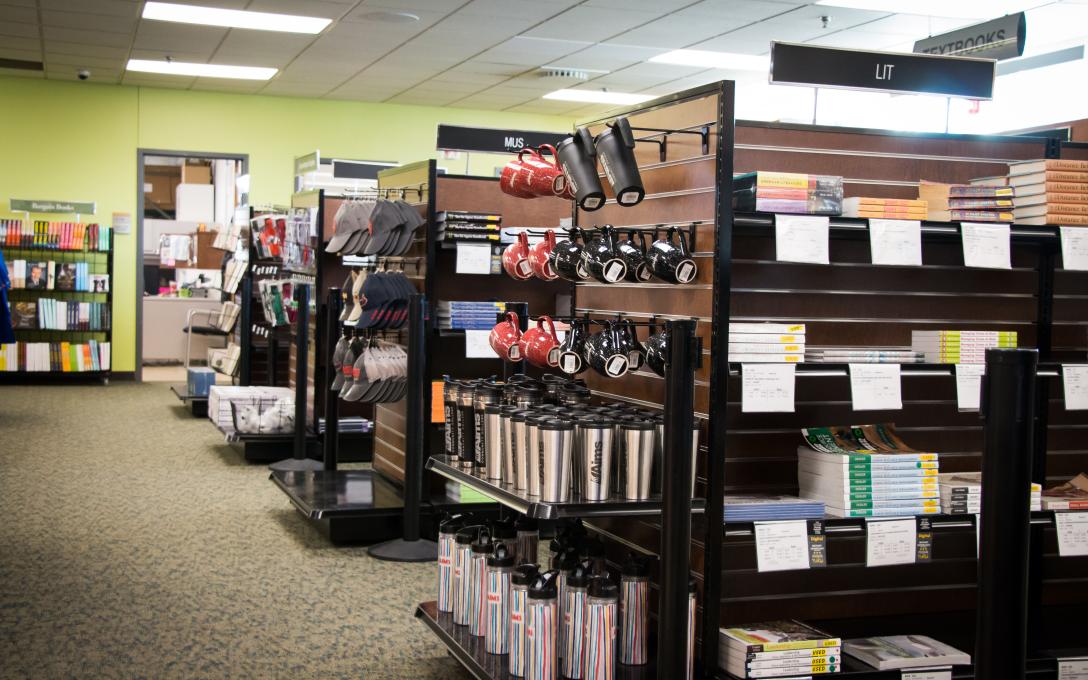 In addition to textbooks, you can find college apparel, gifts and must-have supplies at the Aims bookstore. We welcome you to visit and shop at our physical location on the Greeley campus or you can order from the bookstore's official website and online store. 
Due to COVID-19, we are currently following the college campus hours. Please also reference the bookstore's official web page or Facebook for the most up-to-date hours.
Aims Bookstore - Greeley Campus Location and Online
The bookstore makes it easy to purchase the textbooks required for each of your classes at Aims. Students attending classes at the Fort Lupton, Loveland or Windsor campuses can come to the Greeley bookstore to purchase or rent textbooks or they may choose to order them online for pick up at their home campus at no extra cost. Some books may also be available to rent.
Bookstore Staff
The bookstore staff are available to assist you with your textbook or other shopping needs.
Contact Info
5401 West 20th Street
Arty's Burrow, Building 2
Greeley, CO 80634
United States
Hours
September 13 - December 3
Monday 9 a.m. - 5 p.m.
Tuesday - Thursday 9 a.m. - 4 p.m.
Friday 9 a.m. - 3 p.m.
Closed November 24-26