Bookstore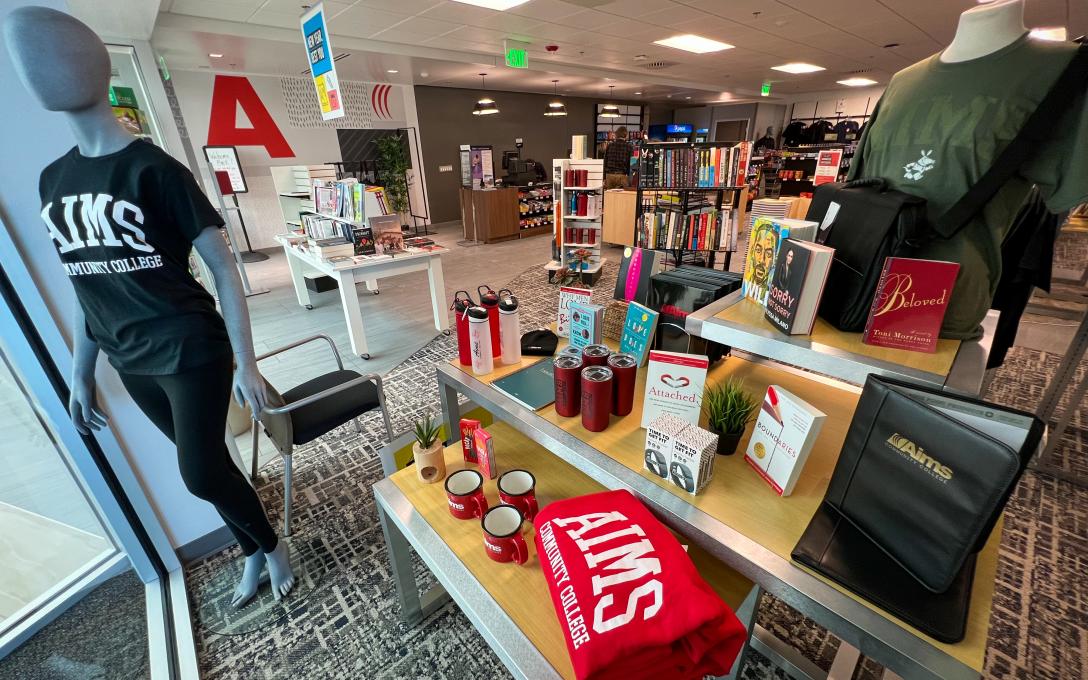 In addition to textbooks, you can find college apparel, gifts and must-have supplies at the Aims bookstore. We welcome you to visit and shop at our physical location at the Student Commons Building on the Greeley campus or you can order from the bookstore's official website and online store.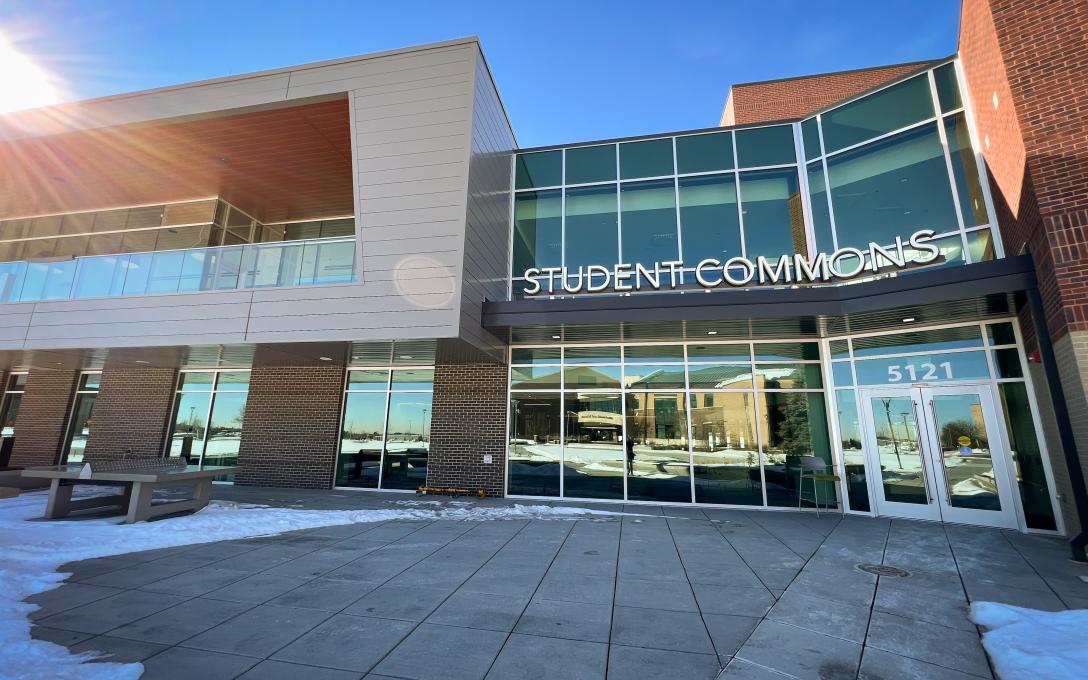 Aims Bookstore - Greeley Campus Location and Online
The bookstore makes it easy to purchase the textbooks required for each of your classes at Aims. Students attending classes at the Fort Lupton, Loveland or Windsor campuses can come to the Greeley bookstore to purchase or rent textbooks or they may choose to order them online for pick up at their home campus at no extra cost. Some books may also be available to rent.
Charging to Your Student Account
Summer Charge Dates Are May 17 - June 30
Did you know every registered student can charge up to $600 in the bookstore and it connects to your student account? We carry a variety of items that you can charge. Not only can you charge textbooks, but you can also charge:
Laptops
Clothing
School Supplies
Tech Accessories
Backpacks
and More
Inclusive Access Charges
The bookstore utilizes a program called Inclusive Access. The bookstore works with the publishers to create a a cost effective way for students to have materials available the first day of classes. If you see a charge on your student bill listed as Inclusive Access, your materials have already been charged to your account. You have the option to opt-out within a 2-week time period from the first day of class. A supplement loose-leaf textbook may be available from the bookstore if you want a physical textbook.
Contact Info
5401 West 20th Street
Student Commons Building
Greeley, CO 80634
United States
Hours
Fall & Spring Hours
Monday - Thursday 9 am - 4 pm
Friday 9 am - 2 pm
Summer Hours
Monday - Thursday 9 am - 3 pm
Friday - Closed