Aims Foundation
The Aims Foundation dedicates time and resources to support student success by reducing financial barriers through the generosity of private and corporate partners. With this community support, college can be considered an opportunity for everyone, and students can exit with little to no debt for their education. 
Due to the unique financial structure of Aims Community College, the Foundation is fortunate to be able to dedicate all gifts to directly support programs and scholarship development. 
---
You can make a difference by investing in student success through scholarship development and program support.
The effect and impact of scholarship support changes lives. Generous financial support allows students to access and achieve their educational dreams in a cost-effective, debt free manner. It is this generosity that Keeps the Dream Alive.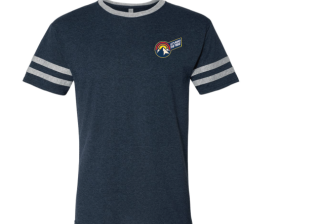 Employee Giving Campaign 2023
Let's Reach the Peak! Every year, the Aims Foundation hosts an Employee Giving Campaign to support student programs and scholarships. Each employee has the opportunity to contribute to a specific fund meaningful to them.

As Aims staff and faculty, we are already invested daily in the success of our students. The Employee Giving Campaign is an additional way to support Aims students to help improve access to education. Thank you for what you do for our students daily!

P.S. We have new t-shirts this year! If you are already contributing through voluntary payroll deduction and want a new t-shirt, please email us at foundation@aims.edu
Sign up for the 2023 Employee Giving Campaign
Aims Foundation Staff
Aims Foundation staff is dedicated to aligning your philanthropic interests with available opportunities. Feel free to reach out to connect, share, or grow.