2023 Great Aardvark Embark: Photos and Recap
Thank you to the Aims family and larger community for coming out to the Great Aardvark Embark on September 30.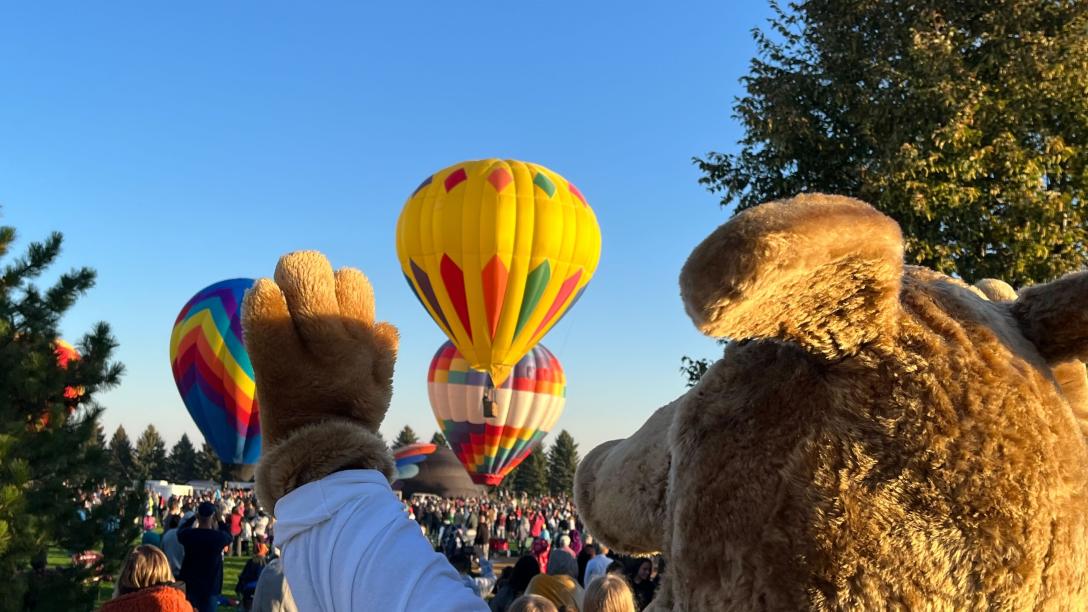 The 2023 Great Aardvark Embark had a record number of attendees and balloons launched.
The early morning event included the Colorado Balloon Club launching 14 hot air balloons. In addition, approximately 3,500 to 4,000 people attended the event. Arty the Aardvark, the Aims mascot, greeted guests with high-fives and handshakes. Attendees also enjoyed food and drinks from Arty's Grub to Go, Hal's Coffee Truck and Sally's Cottage Treats. 
Hope to see you next year!

Visit events.aims.edu for details on upcoming community events at Aims Community College. 
Audience
Alumni
Faculty
General Public
Staff
Students