Aims Board of Trustees Invest in the County's Future
Visionary leadership of the Aims Community College's Board of Trustees sets Weld County on a course for over the horizon success.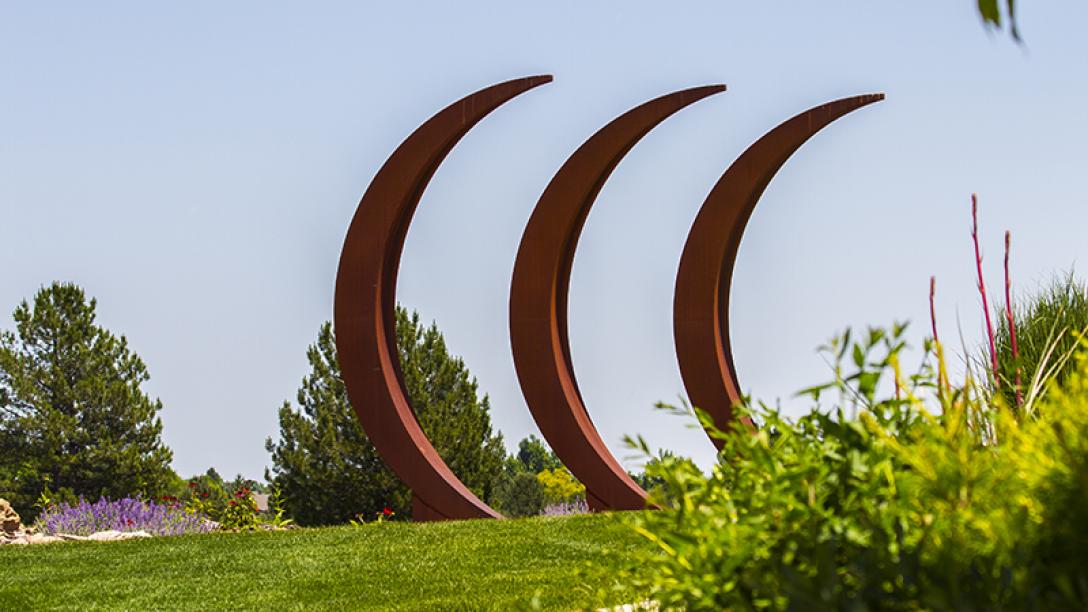 At the August meeting, Board members approved a $49.5 million investment in a facilities expansion plan for the growing Greeley and Windsor campuses, which will see completion in 2021 and 2022.
This enterprising initiative will move forward in four phases. First, at the Greeley campus, a Welcome Center with meeting and assembly areas will be constructed. In addition, the current College Center will undergo renovations to create a vibrant Student Center. At the Windsor campus, a new classroom building will house the growing student population. Also at Windsor, a Simulated City Training site (Simulation City) will meet the needs of the growing public safety programs.
Board of Trustees Chairman, Dr. Ray Peterson stated, "The benefits to students will be remarkable as they experience expanded opportunities in support services and programs. The Welcome Center will focus on integrating students and community members into the life of the campus from the moment they walk through the doors." The Welcome Center will be a one-stop shop of services and programs helping students acclimate to college life. Admissions, academic advising, financial aid and the bookstore are a sampling of services to be provided to students. It will also host college-wide events. Additionally, the community will benefit from meeting and assembly spaces to facilitate various community organizations.
"Renovation of the current College Center into a Student Center will significantly enhance students' college experience," observed Trustee Carol Ruckel. There will be increased food service options, a student lounge and a community space where students can get involved in college life. Also housed in the Student Center will be programs focused on student retention: TRIO Classic and STEM programs, Counseling Center, Disability Access Services and lab and Career and Transfer services. All-in-all, this will be a home away from home for students engaged in creating their futures.
The Windsor campus will share in this exciting expansion plan. A new classroom building will accommodate the growing enrollment of aviation, associate of arts, and associates of science students. Trustee Lyle Achziger remarked, "Simulation City will dramatically expand training opportunities for the Public Safety Institute, emergency responders, and criminal justice." This addition will allow Aims to offer a Police Academy program during the day. This forward leaning site will provide more realistic training for students to learn and be well prepared for entry into the workforce.
Trustee Gene O'Hara stated, "Aims' investment in the community will bring a strong return on investment for Weld County. Providing top level facilities, programs and services to students will position our learners to make meaningful contributions in the community while achieving their aspirations." Trustee Mark Hout added, "Industry partners will also benefit from these new community contributors. As they grow and expand their enterprises, Aims will be poised to keep pace with their growing workforce demands."
Aims CEO and President, Dr. Leah L. Bornstein stated, "This expansion meets our strategic plan initiatives and will be an investment in the community—for our citizens and learners . . . I'm so excited to see the potential this brings to our students and surrounding communities over the next five years. The unanimous approval of these capital projects sets Aims on a course that is very exciting!"
Funding for the facilities expansion plan over the five years was approved in an outline of responsible funding between reserves and operating budgets. The Aims Board of Trustees reviews the budget annually. Additional information and details will be forthcoming to include groundbreakings and ribbon cuttings. Aims Community College and Weld County are moving forward together.