Aims Community College to offer Greeley Campus Tuesday Tours in Spanish
Aims Community College will now offer Greeley Campus Tuesday Tours in Spanish once a month.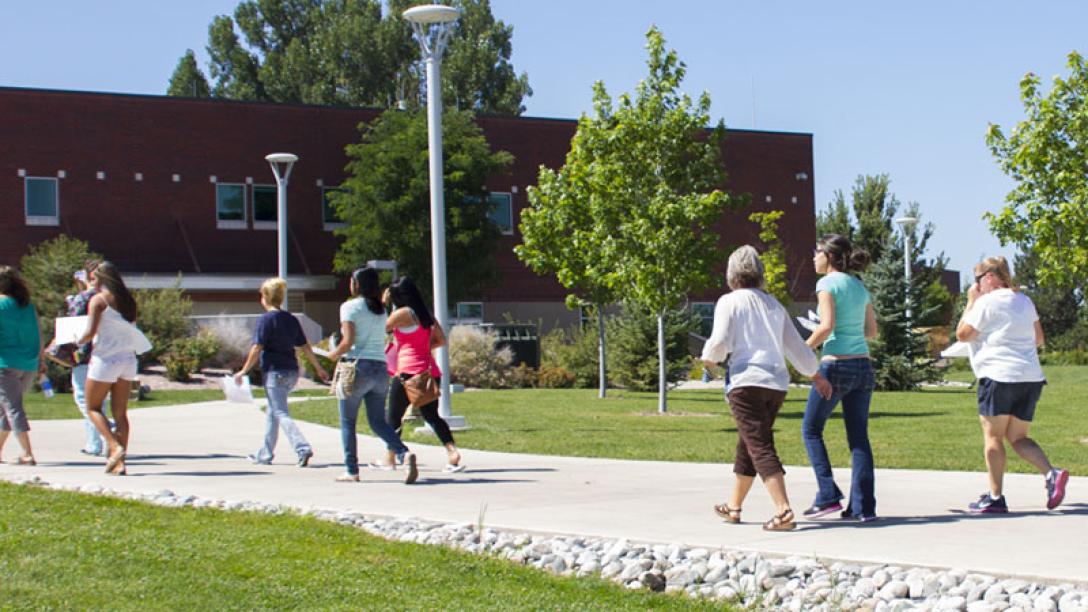 These tours are available to any future student and their family interested in attending Aims.
Upcoming dates include:
Tuesday, March 27
Tuesday, April 24
Tuesday, May 8
The tours will run from 4:30 to 6 p.m. and start on the first floor of the College Center building on the Greeley campus, located at 5401 W. 20th Street. Free parking is available in Lot J.
Attendees should register online. Click on "Please RSVP for a tour" and fill in the sign up sheet, which is in both English and Spanish.
After each tour, an information session will be available to learn about the over 200 degree and certificate options available at Aims, its locations in Greeley, Windsor, Loveland, Fort Lupton and online, tuition costs, scholarships and financial aid, student demographics, and the ease of getting started at Aims. An admissions advisor will also be available to answer questions and help prospective students and their families and friends understand how to enroll at Aims.
For more information, please call or email:
Lisette Galindo, Admissions Advisor, Hablo español
(970) 378-3633, lisette.galindo@aims.edu
Mario Gonzalez, Admissions Advisor, Hablo español
(970) 339-6239, mario.gonzalez@aims.ed
--- 
Aims Community College ahora ofrecerá tours del campus de Greeley en español una vez al mes. Estos tours están disponibles para futuros estudiantes y sus familias interesados en asistir a Aims.
Las próximas fechas son:
martes, el 27 de marzo
martes, el 24 de abril
martes, el 8 de mayo
El horario de los tours es de 4:30 a 6 p.m. y empiezan en el primer piso del edificio College Center en el campus de Greeley, 5401 W. 20th St.,Greeley, CO. Estacionamiento gratuito disponible en Lote J.
Asistentes deben de registrarse en línea en https://www.aims.edu/prospective/campus-tour.php. Haz clic en "Please RSVP for a tour" y complete la página de registración que viene en inglés y en español.
Después de cada tour, hay una sesión informativa para aprender sobre más de 200 opciones de grados y programas de certificación ofrecidos en Aims, aprender sobre las ubicaciones en Greeley, Windsor, Loveland, Fort Lupton y en línea, aprender del costo de la matrícula, becas y de ayuda financiera, aprender de la demografía estudiantil, y aprender sobre que fácil es empezar en Aims. Un asesor de admisiones también estará disponible para contestar preguntas y para ayudar a futuros estudiantes y sus familias y amigos entender cómo inscribirse en Aims.
Para más información llame o envíe un correo electrónico hoy:
Lisette Galindo, Asesora de Admisiones, Hablo español
(970) 378-3633, lisette.galindo@aims.edu
Mario Gonzalez, Asesor de Admisiones, Hablo español