Aims Community College Refreshes its Values as a part of the New 2018-2023 Strategic Plan
The Aims Board of Trustees today approved the college's new values, which were created with input from students, faculty and staff.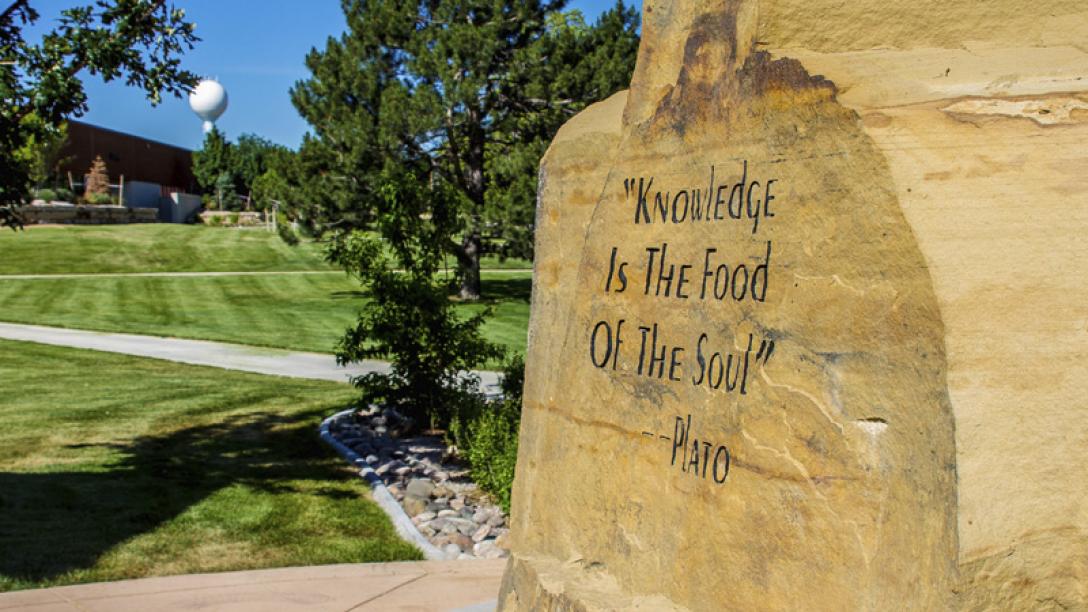 Aims Community College is planning for its next five years with a new 2018-2023 strategic plan. The Board of Trustees recently approved Aims' new purpose, vision, mission and strategies. Aims Community College's purpose, Build a Stronger Community, will help guide the college's 2018-2023 strategic plan, which will go into effect on July 1, 2018.
Aims CEO and President Dr. Leah L. Bornstein said, "Working on the next five-year strategic plan provided a wonderful opportunity to revisit and clearly define Aims' values. Our values are at the heart of how Aims employees help students and the community. In addition to offering high-quality, affordable education for students, it's equally important that our values help provide a positive and healthy culture for students and employees."
Aims' New Values:
Authenticity & Truthfulness
We strive to foster an environment where employees and students feel safe to be true to their own personality, spirit, and character so we can engage with each other in a sincere manner. 
Community
We strive to cultivate a feeling of fellowship with faculty, staff, students, and College stakeholders so we can develop opportunities to share collective interests and goals. 
Equity & Professional Respect
We strive to promote an atmosphere grounded in fairness and civility with due regard, consideration, and thoughtfulness for the feelings, needs, and rights of others. 
Inclusiveness
We strive to advance the practice of involvement and empowerment for everyone where the inherent worth and dignity, and the histories and experiences of all people are recognized.
Performance Excellence & Effectiveness 
We strive to deliver ever-improving value to stakeholders, and we focus on organizational sustainability and continuous improvement for overall College effectiveness.
Purpose
Build a Stronger Community.
Vision
First Choice: The Recognized Leader in Learning and Student Success
Mission
Provide knowledge and skills to advance quality of life, economic vitality, and overall success of the diverse communities we serve.
Strategy One – Empower Students to Succeed
Transform Student Pathways from Access to Completion to Support Increased Enrollment and a Diverse Population.
Strategy Two – Enhance Operational Performance
Maximize Sustainable Processes, Systems, Resource Management, and Employee Support.
Strategy Three – Enrich NOCO Economic Development
Develop Programs and Partnerships that Meet Evolving Workforce, Demographic, and Population Growth Needs.