Aims Community College's Kite Flight Invites the Community to Campus to Make Remarkable Memories
Aims distributed 500 kites from the four campuses with 80 people taking time to enjoy the spring day flying kites on the Aims campuses.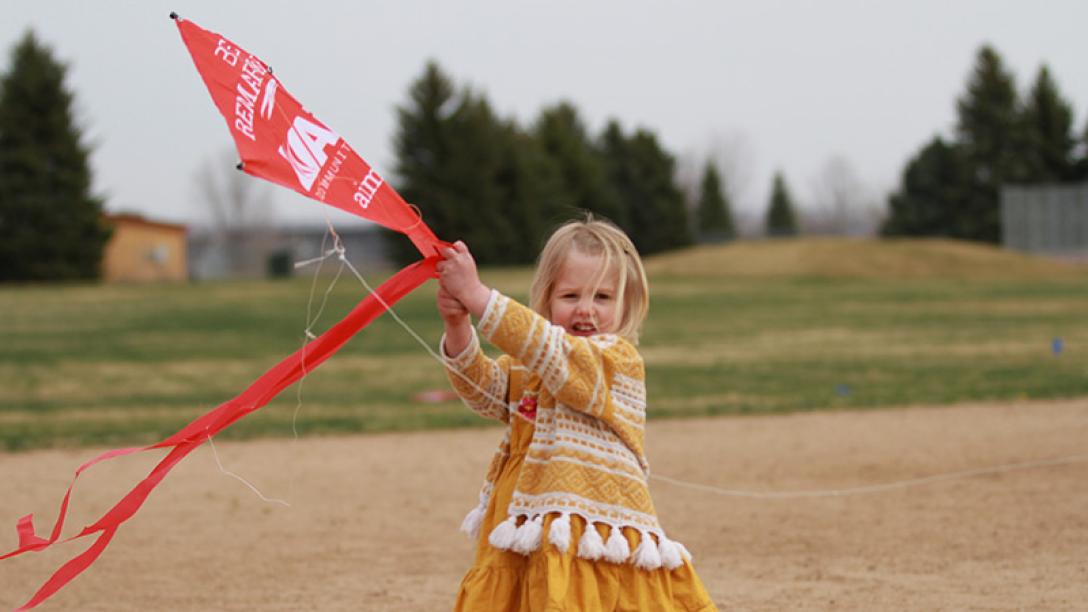 In conjunction with enrollment dates for Summer and Fall classes, the event was a celebration of National Kite Month and Earth Day. Bright red kites were provided to all the participants with a message to Be Remarkable.
"Aims is dedicated to the spirit of community and with this changing Spring weather that is signature to Colorado, kite flying is the perfect invitation to remind people that they are welcome to enjoy the Aims' campuses and make remarkable memories," said Aims CEO/President Dr. Leah L. Bornstein.