Aims Hosted 4th Annual Aardvark Fun Run on April 28
The Aardvark 5k Fun Run participants found a long awaited spring day in full bloom as they ran through the Greeley Campus of Aims Community College.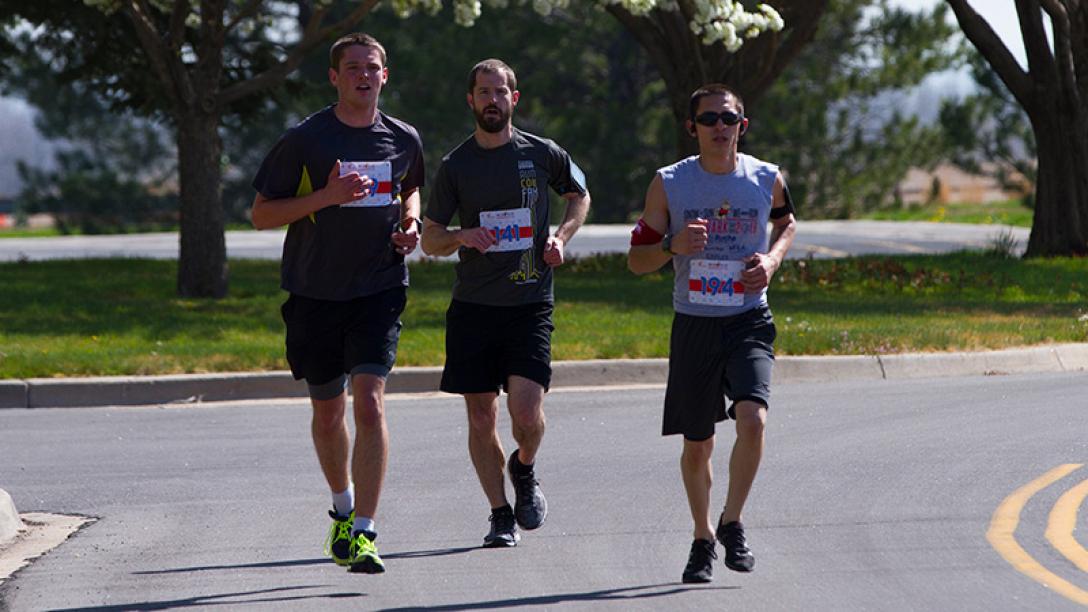 Two hundred sixty-three students, faculty and community members registered to find a remarkable sunny morning as they made their way around the 5K and 2K courses to help raise money for the Aims Foundation. The event raised $5,614 that will help fund scholarships for students. In keeping consistent with a true "fun run," non-competitive format, attendees were encouraged to spend time with friends and family and take in the beautiful sites of campus while they ran or walked the course. For the first time, the Aardvark Fun Run also served as a qualifying site for this year's BolderBoulder 10k.
The Aardvark Fun Run was presented by the Aims Physical Education and Recreation Center (PERC) staff. The PERC was renovated in 2015 expanding the facility to 46,000 square feet. The College offers for-credit and not-for-credit classes for individuals of all fitness levels.
"Whether you are running your first race, trying to beat your personal best time or just want to bring your family and jog or walk around the beautiful Aims campus, everyone was invited (rain, snow or sun) for a healthy time," said Aims CEO and President, Dr. Leah L. Bornstein. "The money raised will go back into our community by way of scholarships to dedicated students, who will in turn, make the workforce of northern Colorado that much stronger." According to the Aims Analysis of Economic Impact & Return on Investment of Education study, 95 percent of Aims students stay in the area after achieving their educational goals.
Aims would like to extend a special thank you to the sponsors: Presenting Sponsor Roche Constructors, Great Western Bank, Vaught Frye Larson Architects, Garretson's Sports Center, CrossFit Battleready, Bells Running/Walking, Rocky Mountain Taphouse, Sears Real Estate, Scheels, Weld County District 6, the Human Bean, Max Muscle Greeley and Cables Pub and Grill.
The Aardvark Fun Run has turned into an annual spring event. Aims hopes to continue to grow the event over future years and will continue to make it a family-friendly event. 
Photos of the 2018 Aardvark Fun Run 5K