Aims Welcomes the Community to Campus for "The Great Aardvark Embark"
The "Great Aardvark Embark" hot air balloon launch was back on the Greeley campus for the second year.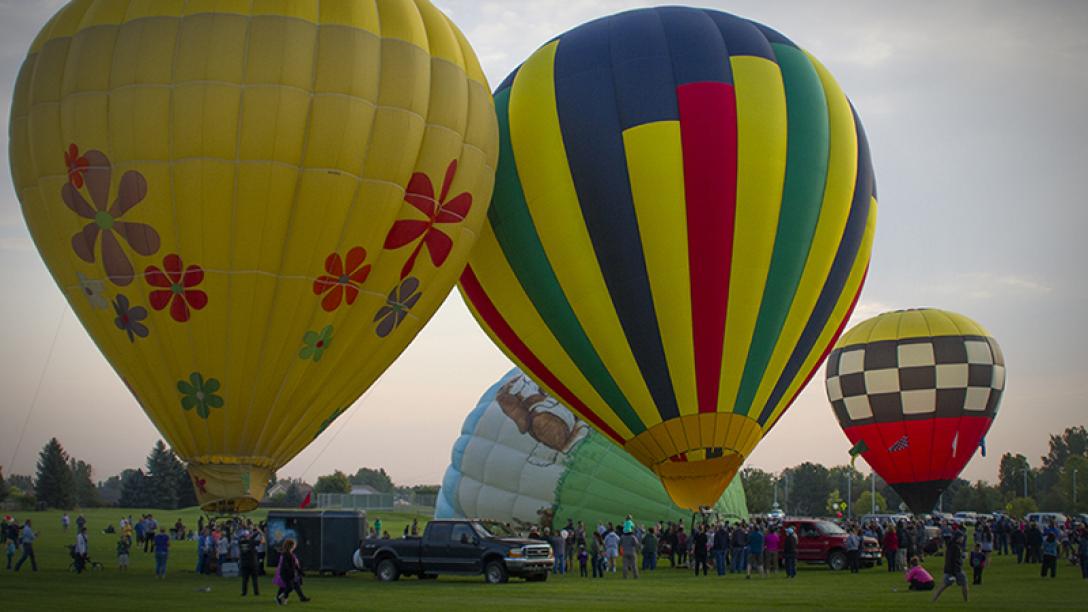 An amazing, late summer sunrise was shared by nearly 750 community members on Aims Practice Fields. During this second year event, eight balloon teams filled the morning with wonder as the Colorado Balloon Club set up, inflated and launched. The four campuses of Aims were represented by various balloons along with an inviting message to "Be Remarkable" with Aims.

Pilots from the Colorado Balloon Club arrived at Aims around 6:15 a.m. where they met to assess final weather conditions and create a plan for Saturday's flight as an impressive audience assembled nearby. Balloons and gear were laid out with precision; safety checks were carefully tended to and stories of the ballooning culture were shared with the eager audience. As the sun rose, every age and stage in the audience shared in the wonder of the experience as pilots boarded their balloons to embark on their voyage over Greeley.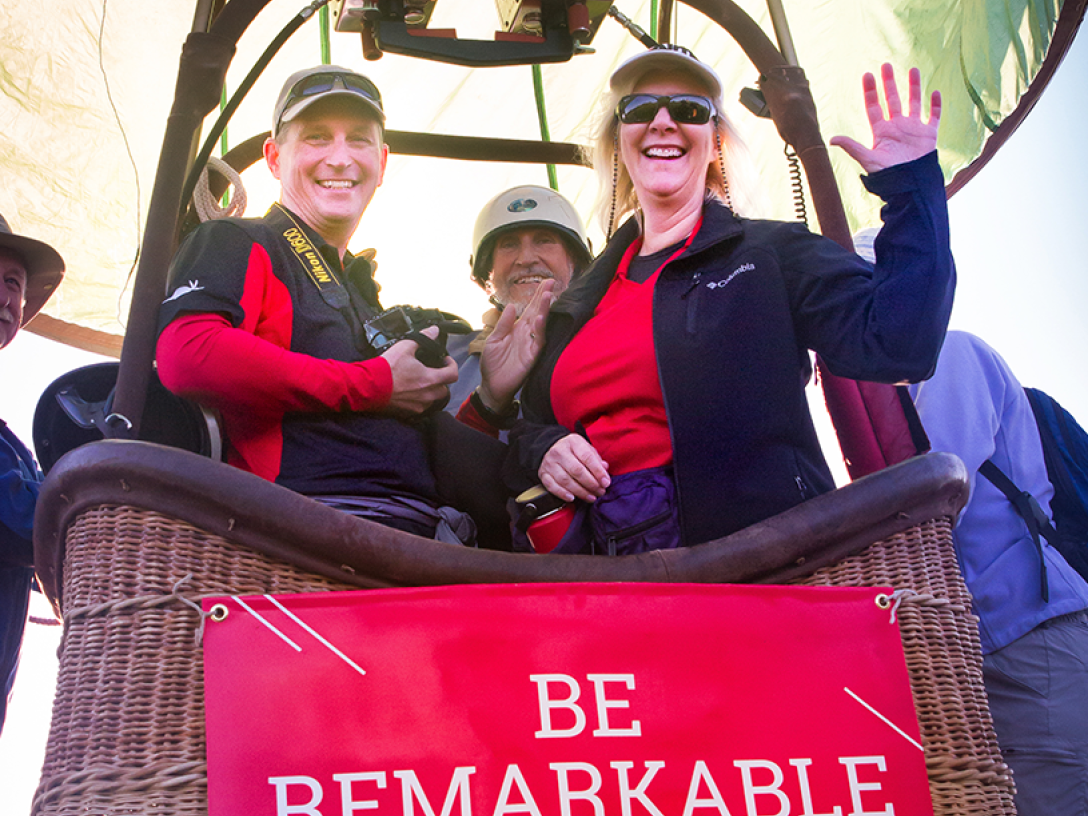 "Aims Community College is delighted to bring the 'Embark Launch' back to campus for a second year," said Aims CEO/President, Dr. Leah L. Bornstein. "The original intent of the event was to offer an anniversary nod to beloved hot air balloon festivals of years gone by. What resulted last year was a spark of overwhelming energy! 'Embark' absolutely depicts the current momentum and forward thinking commitment Aims has to building a remarkable future with all of our learners. It was a clear choice to continue this event shoulder to shoulder with the communities we serve. There is nothing quite like sharing the peace and curiosity surrounding a balloon launch. This really reflects the creativity and innovation, inclusiveness and evolution that Aims is strategically planning as we set pace with the next generation of learners. A remarkable morning, indeed."
2018 Great Aardvark Embark Experience Video