Alumni Connect at the Forever Aims Reunion on June 3
Aims Community College hosted a Forever Aims Reunion on June 3 as part of the college's 50th anniversary celebration.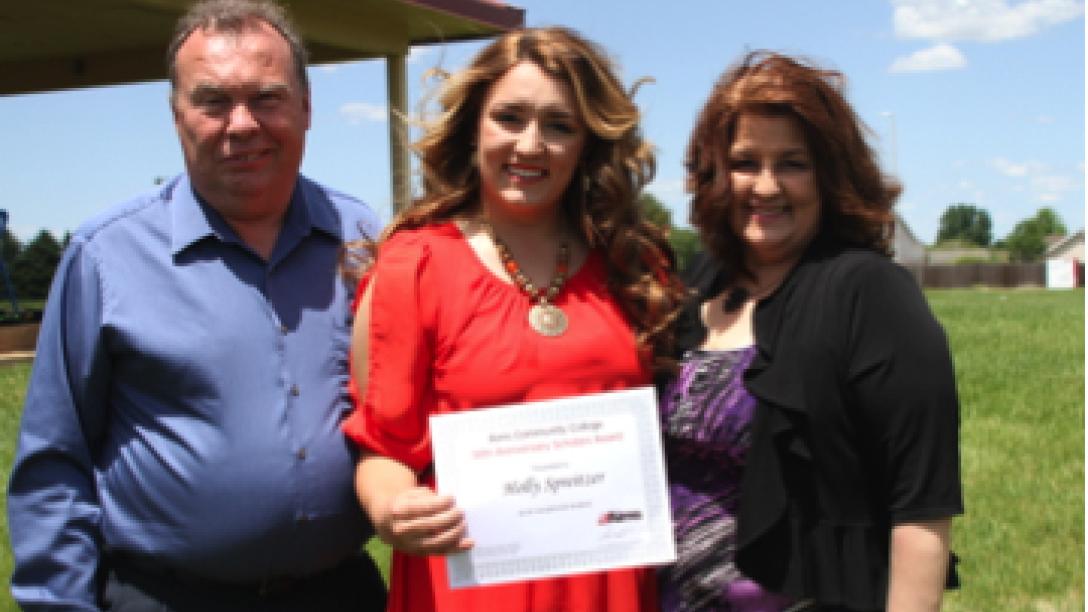 A family style barbecue meal was graciously provided by Aims Foundation Board member Richard Lucio, owner of Coyotes, Palominos and Blue Agave. Attendees also enjoyed dessert trucks on site, connecting with other alumni, games, drawings for prizes and photos with Arty the Aardvark.
"The first annual Forever Aims Reunion event brought our past and future together," said Aims President Dr. Leah L. Bornstein. "It was a beautiful day for our continuing 50th anniversary celebration. I was happy to see so many of our former Aardvarks return to campus to reconnect and to find out more about our growing Alumni Connection."
In commemoration of Aims' 50th anniversary, the Aims Foundation created a 50th Anniversary Scholars award worth $1000 each, recognizing students for excellence in collaboration, commitment, innovation, future leadership and learning. The staff and faculty of Aims and the community contributed to the awards as well as the 50th Anniversary Quilt, which will be auctioned at the Beat Goes On Community Anniversary Party on November 4. The Foundation Board reviewed the nominations and chose the following three winners:
Cody Gamet of Greeley, a computer science major with a 4.0 GPA and student body president
Daniel Robert Romero from Johnstown, a Navy veteran and Loveland Campus Veterans Club vice president
Holly Spreitzer from Loveland, EMS Medical Clinical Assistant / Firefighter Certification student and one of two females in a class of 20
The Aims Quilt, which was on display at the reunion, was crafted by the Trinity Quilters group in Greeley. Squares were purchased by a number of organizations, including Golden Triangle Construction, Innovative Educators and Vaught Frye Larson Architects, raising $7,325 to go towards the 50th Anniversary Scholarship Award.
Watch the Forever Reunion video teaser.