Alumni Spotlight - Alumni Love Stories
For Valentine's Day, these alumni shared their Aims love stories. 
McKayla and Holland Bellamy started with heart.
Holland and McKayla met in Ed Beaty Hall in 2013, passing each other on their way to class. They reconnected during a McKayla's  tour of the TRiO and Core Impact Programs. Over the course of a year, they began studying together and peer reviewing each other's work until they started dating in 2014. They both graduated from Aims and went on to achieve our bachelors degrees - Holland at CU Boulder and McKayla at UNC. In December of 2016, Holland sent McKayla on a scavenger hunt that led her to Ed Beaty Hall - the place where they first met and the location of their first date. At this last stop, Holland proposed! They were married in August 2017 and are working towards their master's degrees.
"It's small interactions like the one in Ed Beaty Hall that we shared that bring people together for a life long lasting relationship. Thank you, Aims, for bringing us together. "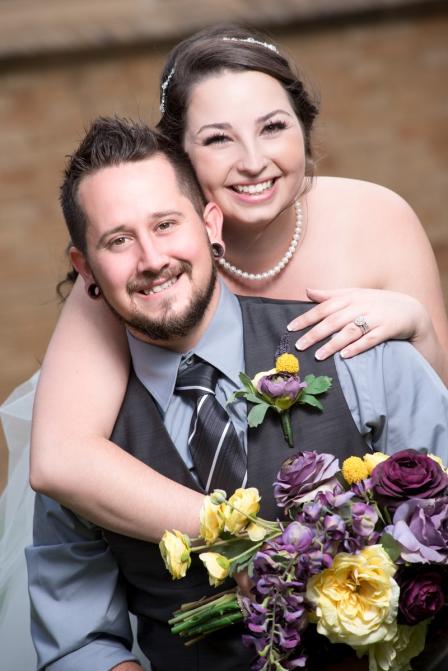 Garrett and Jessica Ladd started with heart.
Garrett and Jessica met at the Boulder Community Hospital where he worked as an EMT and she was an emergency room nurse. In 2016, Garrett graduated with a Paramedic Certificate and at the Aims EMS Program graduation ceremony, he had a surprise for everyone. He convinced all of his classmates that he needed to be the last to cross the stage. Garrett got on that stage and proposed to Jessica!
Garrett now works for UCHealth EMS based out of the Windsor Severance Fire Rescue and Jessica is an ER nurse at Boulder Community Hospital. They were married in November 2017.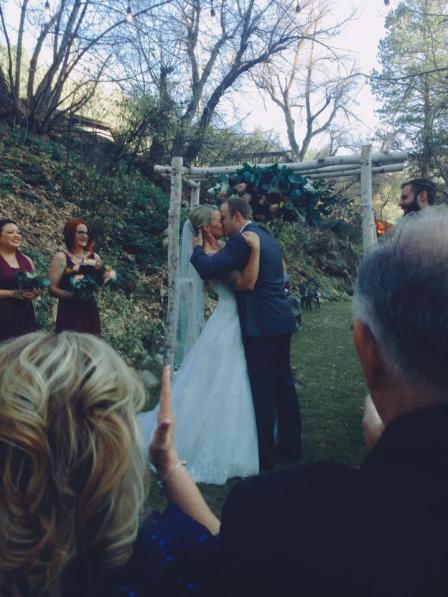 Ron and Pat Fay started with heart.
In 1971, a psychology faculty member at Aims Community College hosted an encounter group for his students. Ron and Pat were strangers when they stepped into that encounter group, but at the end of the session, Ron asked for Pat's phone number. Eight months later, they were married!
Both Ron and Pat ended up back at Aims in the 1980's; Ron as an adjunct and later in Student Services and Pat in Institutional Research. Pat worked at Aims for 22 years and Ron retired from Aims in 2015. They have been married 46 years!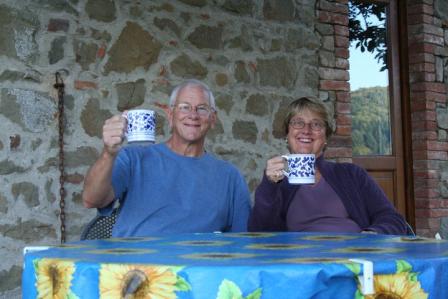 Alan and Audra Plaisance started with heart.
When Alan began school at Aims Community College, he had one goal – get his degree and move into his career. Little did he know that Aims would change his life more than he anticipated. After crossing paths with Audra many times - through English class, student government, and mutual connections - they discovered they had similar interests. One day Audra asked Alan to study with her and the rest was history. They both went on to complete teaching degrees and Master's degrees. They are both currently elementary school teachers in northern Colorado. They have two children and have been married 12 years.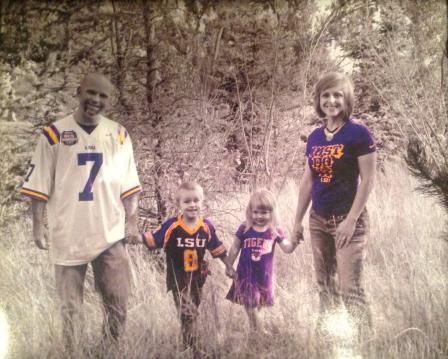 McAlister and Briana LaFrance started with heart.
"We met in our 20th Century World History Class in January 2013. On the first day of class our instructor Chris McColm had us introduce one another to the rest of our peers as a class exercise. After that, we became friends and then started dating. We both graduated from Aims Community College in December 2014. We bought our first home and got married in June 2016. We'll always look back fondly at our early memories together at Aims!"