Faculty Spotlight - Amy McFarland
Raised on a small ranch in western Nebraska where she was active in 4-H raising and exhibiting sheep, dairy goats, and cattle, Amy McFarland has been involved in agriculture since she was very young.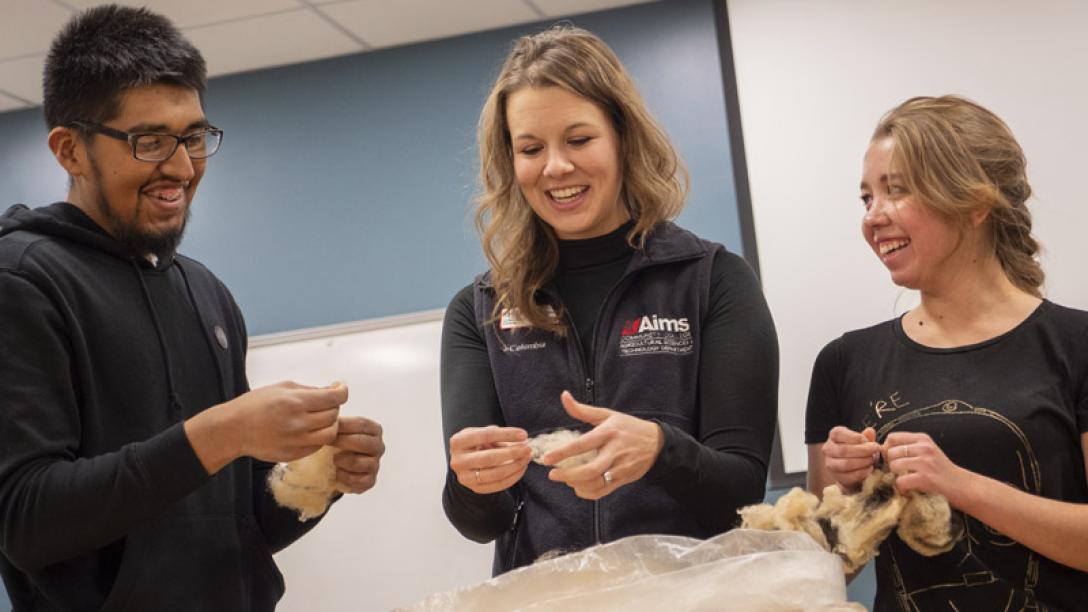 Amy McFarland earned her bachelor's degrees in Journalism and Business Administration from Doane College in 2009 and her master's in Management from Colorado State University in 2015 and is currently pursuing her master's degree in Agriculture Education.
After working briefly in marketing, Amy moved to Colorado in 2010 and spent nearly six years as a 4-H Agent in Adams County, where she developed and delivered 12 4-H outreach programs to Adams County youth. Her efforts reached nearly 8,000 youth annually before she came to Aims in August 2016.
Amy is now an instructor and chair of the Agricultural Sciences and Technology program, teaching many agriculture courses at Aims, including animal science and agribusiness. She also serves as the club advisor to the Aims Agriculture Club and is the chair of the Agricultural Sciences and Technology department.
Amy loves being at Aims because it allows her to combine two of her passions: education and agriculture. She said she has always loved working with students and seeing the passion they have for their industry.
Agriculture is so unique, almost like a family as an industry, and it's fun to see students grow and move on to make our industry even better," Amy said. "Our task in the industry is to feed nine billion people by the year 2050, and students take that task very seriously!