Faculty Spotlight - Emma Murray
Kind, compassionate, and genuine are all ways to describe Emma Murray. Her passion for education and Biology knows no bounds. As a PhD in Ornithology, she is the bird expert in the group. Ask her about anything birds - especially about her beautiful bird shirt!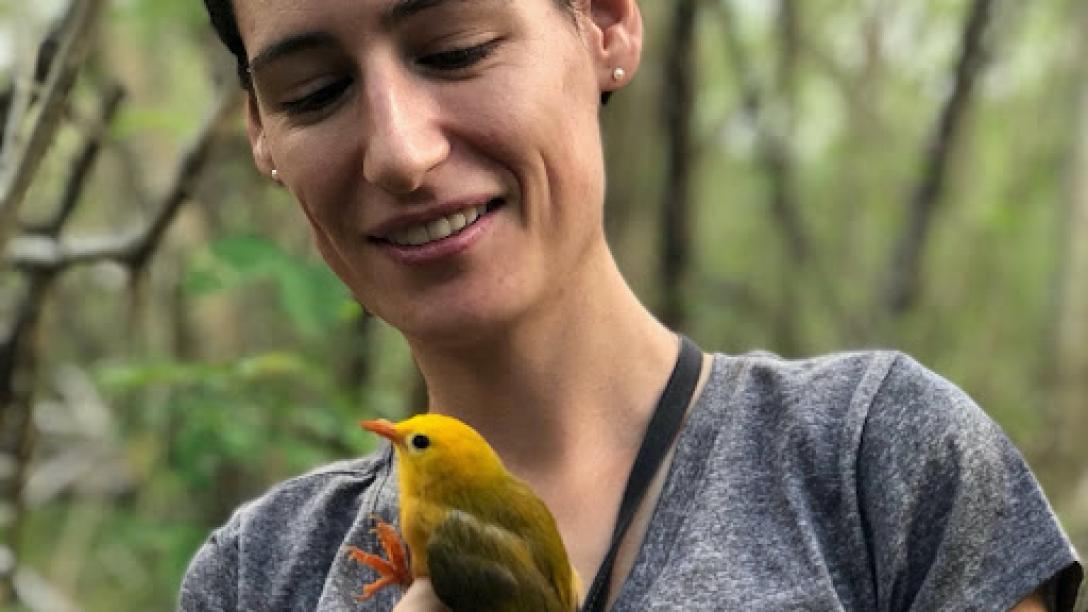 Why did you become an educator?
I really love my subject (Biology) and showing others how amazing it is, so getting to talk about Biology all day is a treat. I had some incredible instructors throughout my own education who really pushed me to reach my full potential, and I hope to be that instructor for a student someday. Being a professor means that no day or class is the same. The constant challenges, successes, autonomy and opportunity to grow as an educator keeps me on my toes.
What is your teaching philosophy?
My teaching philosophy is constantly evolving but is always centered around student success and being a compassionate yet rigorous instructor. My goal in the classroom is to engage students and make complex material relevant and less overwhelming. I want my students to achieve their best and be challenged while also enjoying the learning experience, rather than seeing the course as a series of hoops and hurdles. It is extremely important to me that education is accessible and equitable, and so I used free resources whenever possible. While the course content is the main focus, I also teach transferable skills such as effective studying and communication so that my classes help students throughout their education. I aim to be an approachable and encouraging instructor and have a sense of humor.
What are hobbies and things you like to do outside of education?
I love to draw and do anything creative. I recently started taking ceramics at Aims and I am having an absolute blast. I highly recommend it to anyone, even if you don't consider yourself to be arty. I also rock climb, geek out over birds, hike, camp and kayak with my dog (Phoebe), and I love to travel when the opportunity arises.
What are the successes you've experienced in the classroom?
My two biggest successes (other than always including my dog and birds whenever possible) have been:
Switching my classes to use Open Educational Resources (OER) that are free to students, and
Swapping out some exams for alternative assignments.
Switching to OER has substantially reduced course costs and allowed me to really tailor the course resources to the content I need and want to teach, instead of the other way around. By moving away from traditional exams and instead requiring students to demonstrate their knowledge through models, animations, or images, students remember more content by the end of the course. I have found that students are able to demonstrate their understanding in more breadth and depth when the stress of exams and memorizing content is removed. It also frees up class time!
Take some time to get to know Emma and her gentle spirit! She's definitely one-of-a-kind - even though she's an identical twin.