MEDIA ADVISORY AND PHOTO OP: Aims Community College to feature an art show during the Loveland Fire and Ice Festival
The Aims Community College Loveland campus will showcase the artistic talents of our students and faculty during the annual Loveland Fire and Ice Festival from February 9-11.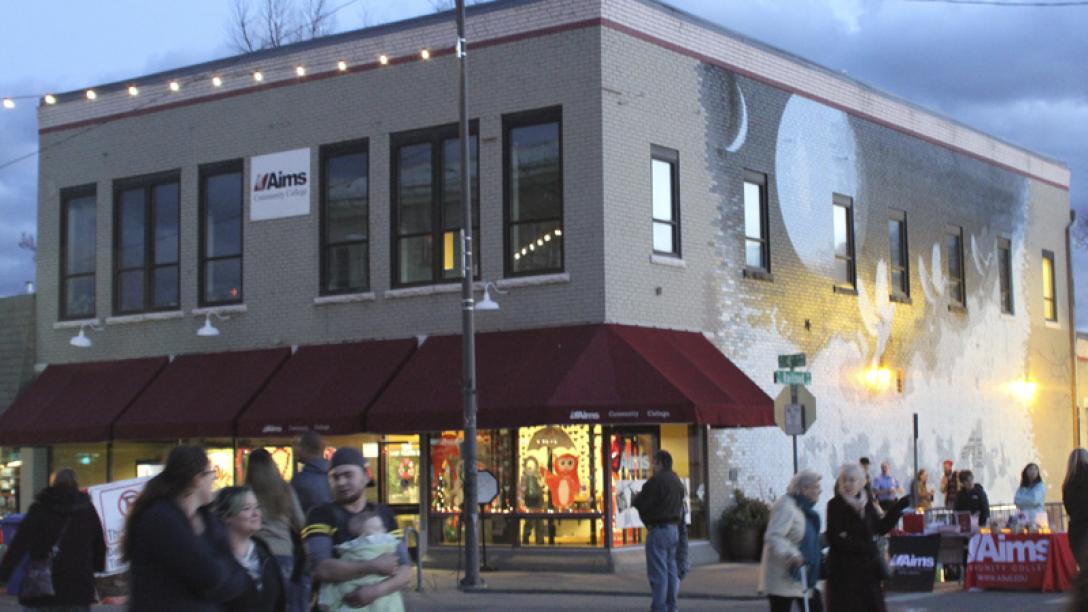 The media and the public are invited to view original artwork by Aims student Coby Bottoms, Aims Studio Art Instructor Victoria Lisi, along with husband and co-painter Julius Lisi, and Graphic Design Instructor Stephanie Ruelas.
The art show will feature watercolors, portraits and graphic design work. The show will be open from 5:30 to 9:30 p.m.on February 9, 1 to 9:30 p.m. on February 10 and 1 to 7:30 p.m. on February 11. Hot chocolate will be available.
WHAT: Art Show at Aims' Loveland Campus during the Loveland Fire and Ice Festival 
WHEN: February 9-11
WHERE: 104 E. Fourth Street, Loveland
VISUALS: Original artwork by Aims students and instructors
MEDIA RSVP: Please email communications@aims.edu.
About the Aims Loveland Campus
The Aims Loveland Campus is located in the heart of downtown Loveland. It offers a comprehensive education with personal attention to help students succeed. Students can choose from an Associate of Arts degree, Associate of Art Business Transfer degree, Graphic Software and Applications certificate, Basic Animation certificate and computer science courses to learn how to code. For more information about the campus please visit www.aims.edu/campus/loveland.