Aims Awards Thousands in Emergency Funds to Students Impacted by Crisis
Aims Community College has awarded thousands of dollars of emergency funding to students who have been economically impacted due to the COVID-19 pandemic.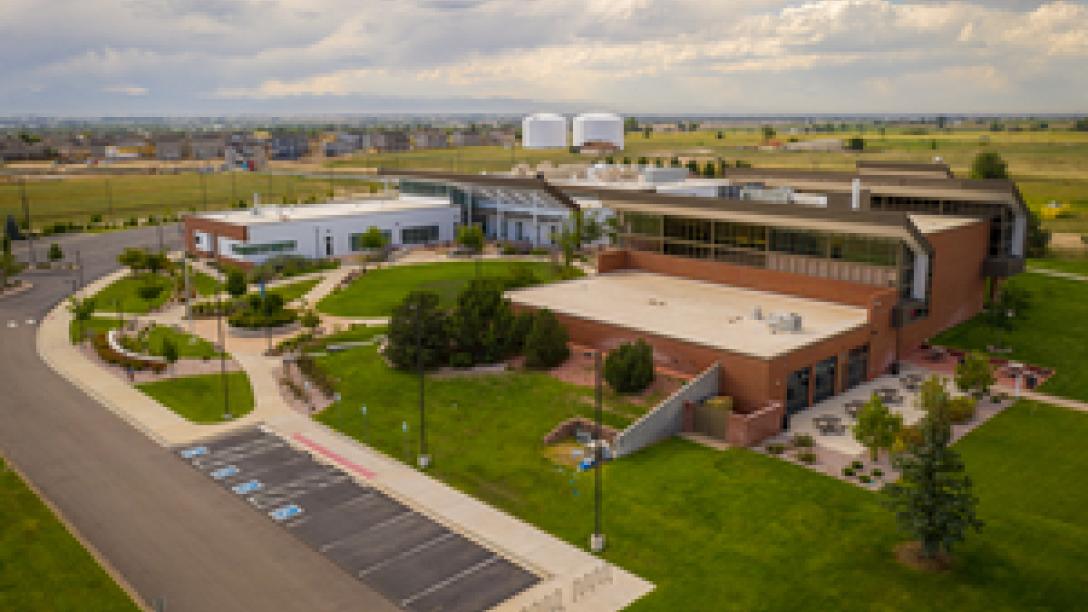 "Keeping the Dream Alive" for Graduating Students
The Aims Community College Foundation has provided 52 students with $1000 emergency assistance scholarships. The Foundation launched its "Keep the Dream Alive" campaign to support graduating students whose loss of income due to the COVID-19 pandemic was threatening their ability to graduate on May 8.
The Foundation has raised nearly $15,000 from 1200 supporters since mid-April, and is continuing to raise more funds for students. The Foundation board approved a measure to match all gifts raised 2:1 up to a maximum of $75,000.
"The mission of the Foundation is to support student success," Aims Foundation Executive Director Kelly Jackson said. "Matching Foundation funds with community support allowed us to lend a hand to help the students keep the dream alive of completing their education."
Students who received funding have expressed their gratitude.
Brandon Rodriguez, who will be graduating from the Aims Police Academy, was let go from the two jobs he had been working when the COVID-19 crisis hit. The Aims emergency funds made it possible for him to bridge the gap in his income until graduation.
"Aims single-handedly saved my tail for a couple of months," Rodriguez said. "Thanks to Aims I was able to pay my basic bills and just survive until graduation. Aims has been a great family and a great experience!" After graduation Rodriguez plans to work for the Johnstown Police Department.
Kelsey King will receive her Associate of Arts degree this week from Aims. She plans to continue working toward a career in graphic design or animation. "I just want to say how thankful I am. Aims and [the Foundation] are truly a blessing and you have no idea how much this means to me," King said. "I will miss this school so much after graduation, and I will forever be grateful for everything that I have learned and the amazing people that I've gotten to know."
For more information about the Keep the Dream Alive campaign or Aims Foundation, visit the Foundation page or call (970) 339-6556.
Cares Act Grants Distributed
Additional funds have been distributed to many more students needing assistance. The Aims Office of Financial Aid has awarded $505,000 to 854 students with funding received through the federal Coronavirus Aid, Relief, and Economic Security (CARES) Act.
"This number will increase as we receive new applications daily," said Aims Executive Director of Financial Aid Chris Peterson.
Students who meet certain financial aid criteria can apply for a maximum of $600. Funds are disbursed every morning by either direct deposit or check.
About Aims Community College
Aims Community College is one of the most progressive two-year colleges in Colorado. Founded more than 50 years ago in Greeley, Aims has since established locations in Fort Lupton, Loveland and Windsor. Curriculum now includes 4,000 day, evening, weekend and online courses annually in more than 200 degree and certificate programs. Aims Community College is accredited by the Higher Learning Commission. Aims Community College is an Equal Employment Opportunity Employer and an Equal Opportunity Educational Institution.