Aims Community College CARE Team Advocates for Student Wellness
The need for additional mental health counseling and resources in schools is an issue that is becoming ever more critical. Since 2019, the rates of anxiety, depression, and self-harm have been rising at an alarming rate among children and adults.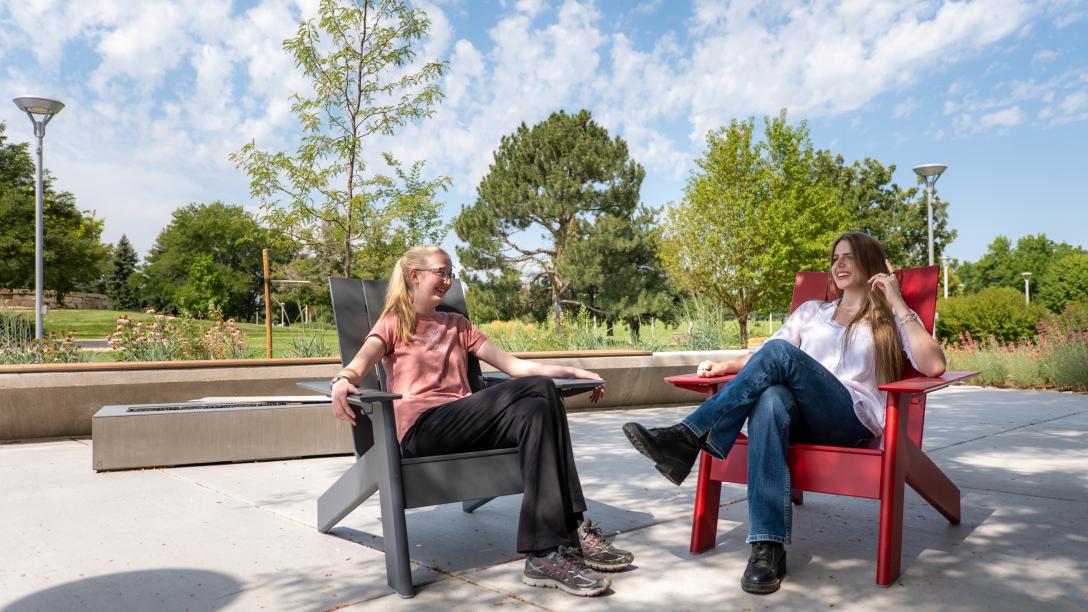 More and more, people are becoming active in improving the mental well-being of students across the country. President Biden's 2023 State of the Union Address spoke about a program through the U.S. Department of Education to establish a $280 million grant program to increase the number of mental health care professionals in K through 12 schools. This work is already happening on a large scale in higher education, and at Aims Community College efforts continue to grow.
In the last several years, many colleges and universities, including Aims, have implemented systems to recognize and support students who are struggling to manage barriers to their success and wellbeing. For college students, there are often obstacles to a successful school experience. Some of these difficulties can be mental health-related, stem from social anxiety, and can be tied to grief and loss or struggles with racial, gender, or sexual identity. Other situations can be financial stressors and lack of proper housing or food. These struggles aren't limited to just learners transitioning from high school to college but also non-traditional students returning to academic routines.

According to the American College Health Association National Assessment, approximately 78 percent of college students reported either high or moderate stress within the last 30 days. That same report found that more than 60 percent of college students met the criteria for at least one mental health problem. The study found that 36 percent of college students are food insecure.
 
CARE at Aims Community College
Aims saw this need and began providing more resources to improve students' overall wellness. One example of the college's dedication to this effort is the Aims Coordinated Assistance and Resource Education (CARE) team. Since 2019, the program has been in place as a formal program to report and address student needs through a reporting and case management system. CARE includes outreach connecting a student to faculty or other campus partners, educating students about appropriate campus or community resources, or simply checking in with a student to offer guidance and support.

Aims instituted the CARE team to fill a campus need for its students. The program has assisted students, and its importance has become increasingly relevant through the pandemic and beyond. There is a definite need for the program, as the CARE team at Aims has seen a 68 percent increase in CARE reports since the program started.

"We help students identify barriers to their academic success and then we support them in problem-solving those barriers, usually by helping them find the right resource to decrease current barriers and stressors." Said Erica Jones, Director of Student Counseling and CARE at Aims. "The CARE team is really invested in student success and well-being."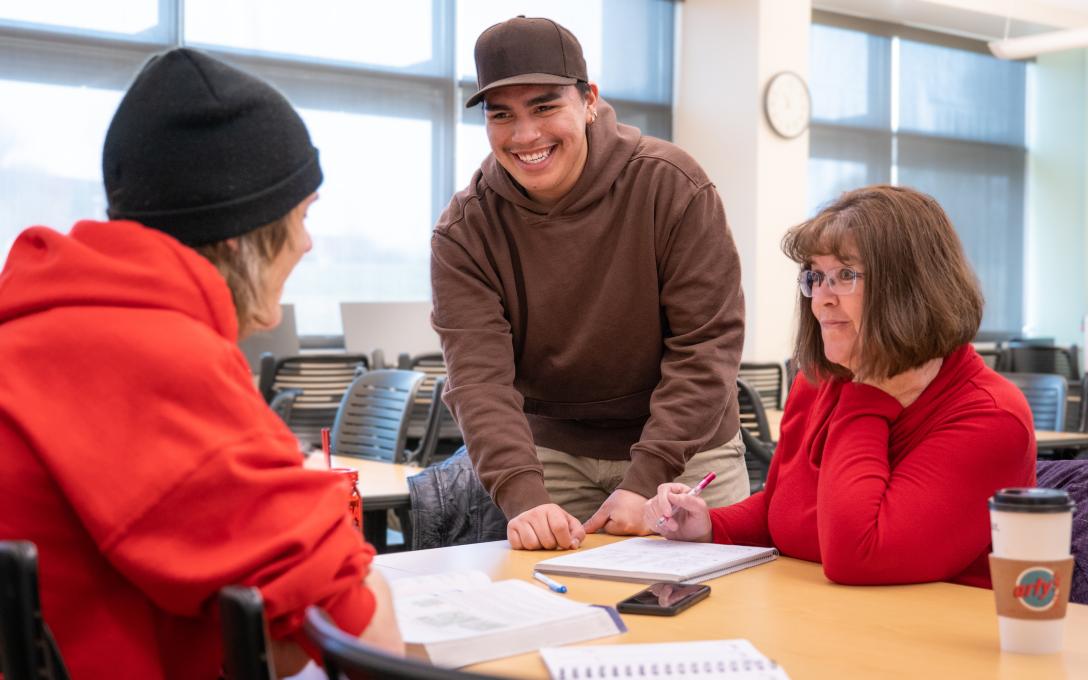 The CARE Reporting Process
The Aims CARE team program provides a place to address concerns empathetically. Anyone on campus, faculty, staff and peers, can make an online CARE report about a student they are concerned about if they notice a change in behavior or signs of distress. Other causes for alarm could be writings or social media posts that convey clear intentions to harm oneself. It is important to note that the CARE team is not an emergency response system, so anyone concerned about the immediate safety of a student should reach out to emergency services, either by calling 911 or 988. Once the emergency is addressed, the CARE team can follow up with support, resources, and kindness.

Many times, faculty and staff are on the front lines, hearing student stories, seeing the tears, knowing the struggle for basic needs and resources, and sharing the anxiety of these moments. When faculty and staff on campus become worried about a student, deciding when and how to intervene can be confusing. CARE is here to bridge that gap.

Jody Kugler, a case manager on the CARE team, is proud of the contributions of the entire Aims community. "We can't do our work without the awesome faculty and staff. We have amazing advisors that share resources with students. We have faculty and staff that encourage and advocate for students. When everybody's willing to help a student, and when the student is engaged, that's when we have the best outcomes."
Staff in areas like financial aid and advising often work with students that need additional help. "If they express something about finances, family or child care, my vision is that people make CARE reports early so that we can help students out right away so that their semester is more successful," Kugler said.

Students can also make a report about themselves if they need help. A student can complete an online CARE report or visit a case manager in the Counseling and CARE office on the second floor of the Student Commons building on the Greeley Campus. The requests range from asking for help with basic needs to stress management or problem solving difficulties with social and relationship skills. Students can ask for help with "any barrier that is interfering with their academic goals success, and wellbeing." Jones said.
Case Managers Support and Advocate for Students
Once a person completes a CARE report, the information is reviewed with a team of Aims staff, and the team takes appropriate action as necessary. One of these directions is assigning a case manager. "What we do is we meet with them," Jones said. "We identify the different barriers and the different struggles or concerns, and then we problem-solve those, usually by helping them find the right resource. And then doing a warm handoff to that resource. They may be campus resources, or they may be a community resource."

A case manager advocates for students and can serve as a sounding board just to talk. They adapt to each student and their needs.
Kugler finds this personalized approach the best way to address students' issues. "We approach each individual from a holistic lens by engaging the student in identifying their strengths, needs and goals." 

Aims has access to help from connections and programs on and off campus. "I think students don't know how many services are available at Aims and in our community."." Said Samuel Long, a case manager who just joined the Aims team in January. "A big part of our job is ensuring they are aware of those services."

In addition to the effort focused on student wellness, it also increases the likelihood that students will stay enrolled in classes. It isn't always the academics that are a barrier to completing an academic program because external issues often make staying in school a challenge.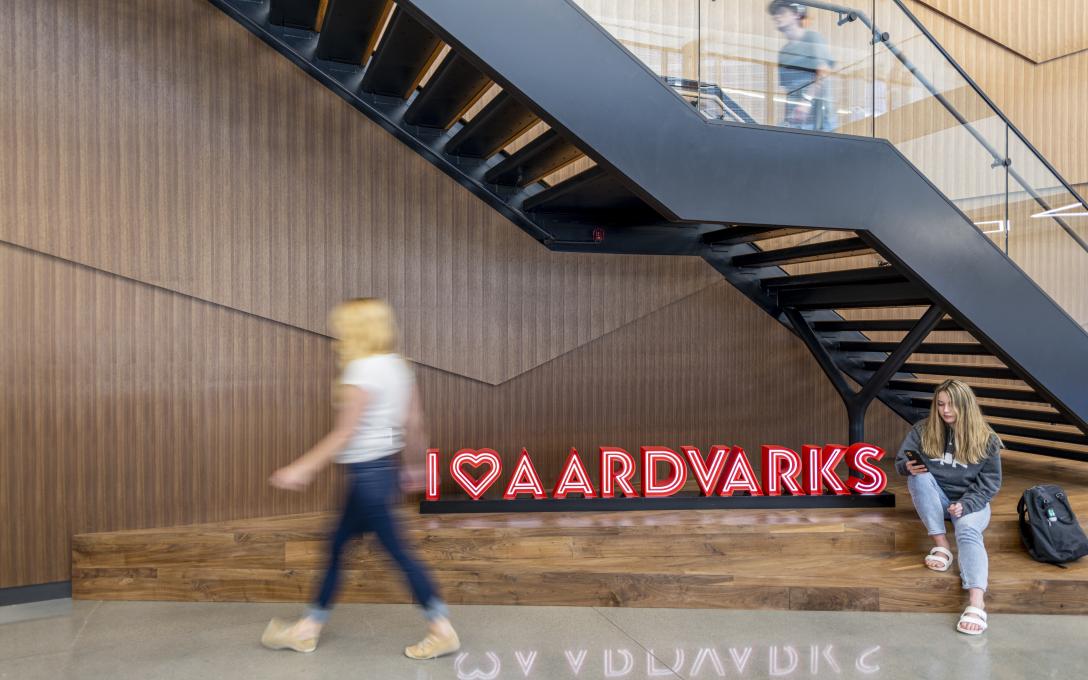 A Community of Care
The CARE program is proud of its achievements and the relationships it has built with students. 

"The best success stories are demonstrated in students showing up the next semester to our office just to say they're back and they're doing well," Jones said. "It happens all the time. Our case managers are amazing at developing relationships, cheering students on, and supporting them." 
Long agrees. "It's beautiful because you make relationships and connections with people, then they will continue to return for additional support and encouragement."." He continued, " one thing that I've noticed about Jody is that she has so many students that come back to her to visit or ask a quick question."
The staff involved with the program doesn't take full credit for students overcoming these struggles. The students' determination and willingness to advocate for themselves are essential pieces to the success of CARE. Jones says, "the most rewarding part of being on the care team is seeing that moment when students realize that they are capable and worthy of success."
"I just get so excited when students start seeing the results of their own hard work and effort," Kugler said. "It's an honor when students allow us to be part of their journey and their success." 
A student sang the praises of the CARE team through a text to the case manager who worked with her. "I want to thank you for all the support and help you've provided me from the first day you called, even though I was close-minded to the help at first. I appreciate the help you provided me and those I care about." 
Learn more about Aims CARE and Counseling Services at aims.edu/departments/counseling-services. 
If you or someone you know is struggling with a mental health concern, please call 988 or visit 998 Lifeline for immediate support. 
Audience
Alumni
Faculty
General Public
Staff
Students