Aims Community College to Host Car Show on Windsor Campus
Aims Community College will host its 12th Annual Car Show on Saturday, July 9. The community is invited to participate in this free event from 9 a.m. until 2 p.m. at the Aims Windsor Campus, 1120 Southgate Dr.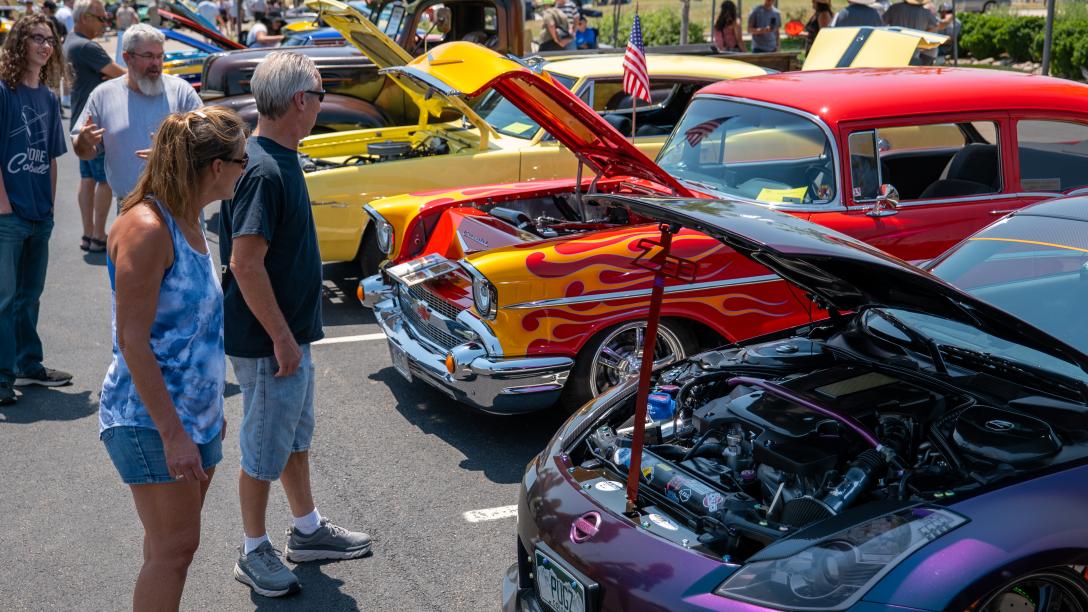 Enter Your Vehicle
Car owners who would like to enter the show can register at 8 a.m. on-site the day of the event. Entries are on a first-come, first-served basis. The show is open for all years and models of automobiles, motorized vehicles and motorcycles. Awards will be presented in a variety of categories. Trophies have been constructed and welded by Aims Automotive program students and instructors from recycled vehicle parts and are always a highlight of the Aims Car Show. The first 200 show entrants receive a gift bag.
Attend the Event
Community members and car enthusiasts are encouraged to attend this free, fun, family-friendly event.  Food trucks will be on-site during the event. 
Car Show begins | 9 a.m.

Aims Aviation fly-over | 9  a.m.

Door prizes are awarded at the bottom of every half hour| 9:30 a.m. - 12:30 p.m. | Need not be present to win.

Aims Automotive & Technology Center Tours | 10 a.m. and noon

Aims Public Safety Institute Tour | 11 a.m.

Car Show Awards presented | 1 p.m.
Fred Brown, director of the Aims Automotive program, has been coordinating this event from the beginning, "my favorite thing about the Car Show is seeing the generational sharing that goes on during the event. The young kids are exposed to a new world of wonder, inspiration, and awe. Learning that vehicles are not only transportation but living history and a story of life and experience."
In addition to bringing families together, the event also connects car lovers with various interests. "Watching car owners of a 70s American muscle car sitting right next to a 60s British sports car, next to a 2000s Asian tuner across from a 4x4 pickup, all enjoying the comradery of shared interest and for a day all forgetting their troubles and realizing that we are all more alike than we are different," Brown said.

Aims Community College Automotive Program and Snap-on Tools are sponsoring the 2022 Aims Car Show. For more information, visit aims.co/CarShow22.
Audience
Alumni
Faculty
General Public
Staff
Students