Alumni Spotlight - Allie Bowen
Alumna Allie Bowen to become first female Aims Auto Technology program instructor.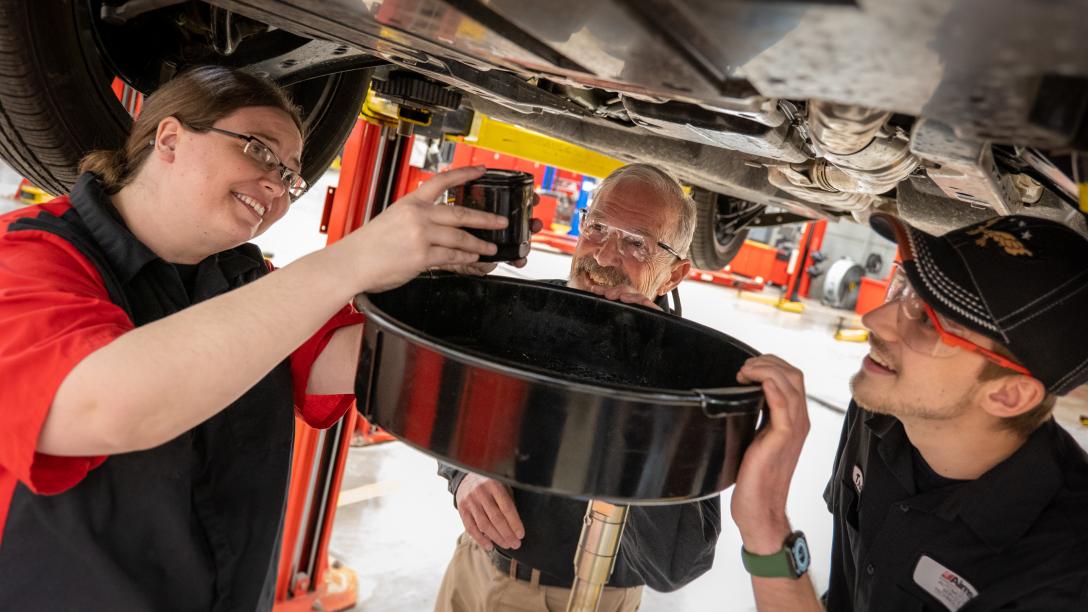 Allie Bowen's grandfather had a passion for Volkswagens and iconic 1980s cars which made a big impression on her as a child. That passion is what ultimately brought her to Aims Community College.
Allie earned a B.S. in Marketing from Metro State and worked in the marketing field for a few years, but found herself unsatisfied. She realized she was ready to switch gears.
Looking for a career change, Allie began the Master Automobile Service Technology program in 2014.
"I wanted to pursue my passion and learn a hands-on skill, so I decided to enroll at Aims."
One of the most important lessons Allie learned during her studies was "to be determined to reach my goals, no matter the obstacles I face."
After receiving her associate degree in Master Automobile Service Technology in 2017, Allie stayed on at Aims as an auto tech teaching assistant. She also gained industry experience working at a local independent automotive repair shop. She said that "graduating with a specific skill set and clear career path" were the most rewarding things about her Aims education. 
Her best advice to future Aardvarks? "Ask questions, get your hands dirty, and do not be afraid to fail."
In fall 2021, Allie became the first female automotive service technology instructor at Aims. 
"Aims is special to me because it's where I discovered my passion for both automotive service and teaching."
Through her experience at Aims, Allie realized that "you can turn an interest into an actual career at any stage in life." We are proud that the first female instructor in the Auto Tech department is an Aims Alum.
Related Links
Alumni Spotlight - Allie Bowen