Aims Community College Named #1 Broadcasting School in Colorado by Universities.com
Aims Community College has been named the #1 Best Broadcasting College in Colorado by Universities.com.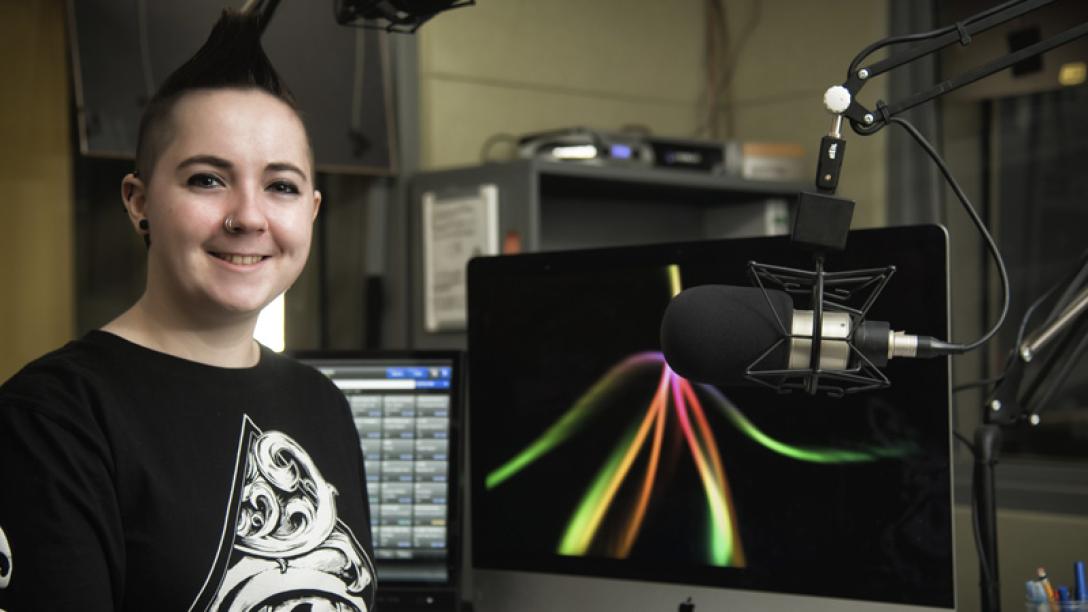 The ranking can be read here. Per the website, each school's ranking is based on the compilation of their data from reliable government sources, student surveys, college graduate interviews and editorial review.
"The #1 ranking for our Communication Media program by Universities.com highlights the tremendous value Aims Community College offers to those interested in broadcasting careers," said Aims CEO and President Dr. Leah L. Bornstein. "I hope this encourages future students to take advantage of the professional level audio recording studio, audio edit suites, television studios and student-run radio station available in our program."
Universities.com was established in 1996. It's used by millions of people to make informed decisions about their education. It provides university rankings, tuition costs and in-depth information on more than 8,000 colleges and universities to help students discover the highest return on their investment.
About the Aims Communication Media Program
Students in the Communication Media program learn media writing, how to create and edit their own music, digitally edit television programs, create video graphics and animation and take photographs. The certificate and degree programs prepare students for entry-level jobs and career advancement for those already in the field. For more information visit www.aims.edu/academics/comm-media.