Aims Community College Offering New Science and Technology Camp for High School Students
Aims Community College is offering a free summer science and technology camp for Greeley-Evans Weld County School District 6 high school students from 9 a.m. - 2 p.m., July 18-21, 2022.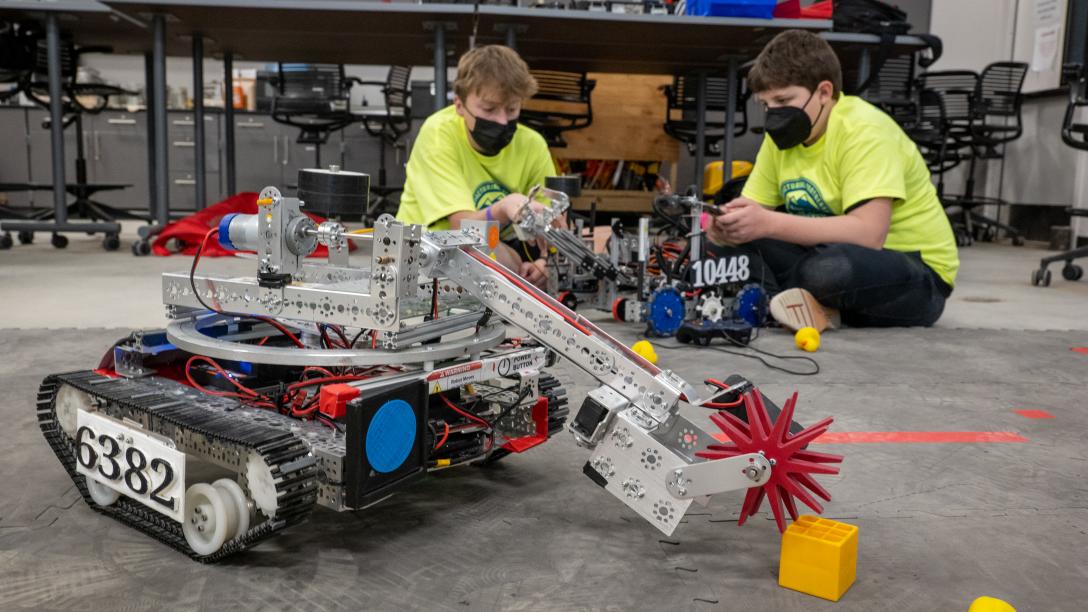 This will be the first Aims B.E.S.T. (Aims Battle Of Energy, Science, And Technology). The camp focuses on science, technology, and innovation-based activities. Students compete in teams to take part in 3D printing, programming, electronics and robot design, games, and other exercises to help them learn about technology and how it can help industry.
Students who are starting Aims this fall will have the opportunity to receive a scholarship. In addition, high schools who send two or more students to the event will receive STEM-related equipment.
Sustainable Industrial Technology and Energy Instructor Dave Sordi is looking forward to the program's first year, saying, "I'm passionate about young people interested in STEM and the potential career opportunities in industrial technology." 
One of the activities planned is for students to select a Frisbee design based on certain requirements. Once they choose their design, students will then be introduced to 3D printing and will print their own flying discs. Later during the camp, students will use their creations in a competition.
Space is limited. Register by May 31 at aims.co/BEST.

This program is sponsored by a grant from the National Science Foundation through collaboration with the University of Northern Colorado and Aims Community College.
Audience
Alumni
Faculty
General Public
Staff
Students