Aims Community College Receives Recognition Student Voter Engagement
Aims was recognized by the ALL IN Campus Democracy Challenge as a college committed to increasing student voter participation.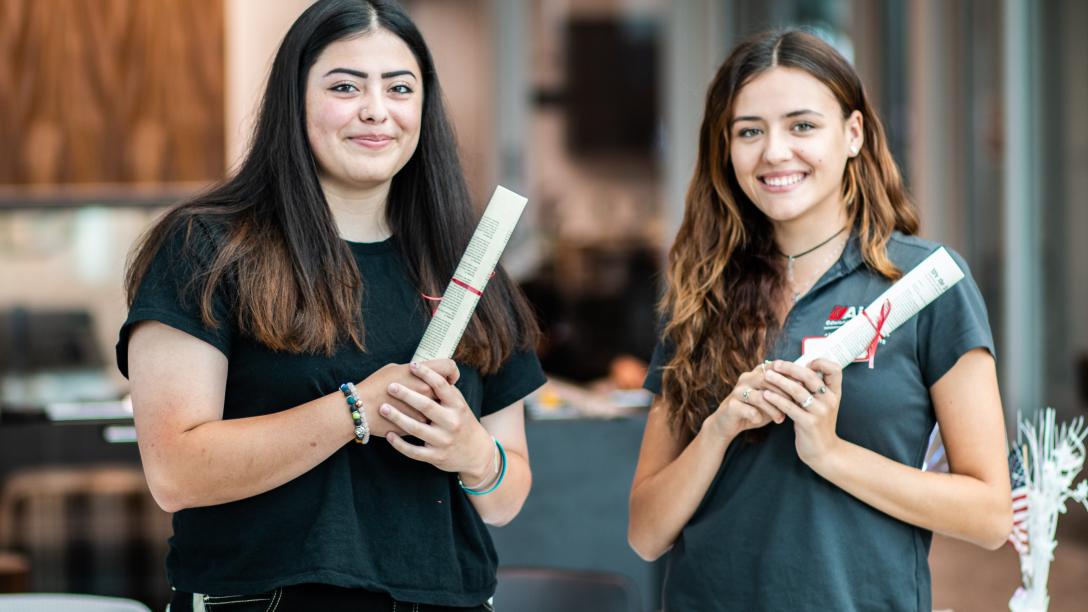 Last month, Aims received a Silver Seal for voter turnout among students in the 2020 general election, in which 60% - 69% of Aims students submitted ballots.

During the 2022 midterm election cycle, the college has expanded its efforts to encourage students to learn about issues and vote. The ALL IN Campus Democracy Challenge has also named Aims as one of the Most Engaged Campuses for College Student Voting.
"Aims is proud to receive this national recognition, and proud that our students are exercising their right to vote. Our faculty, staff, administrators, and students are committed to working together to continue to increase civic engagement."  Said Dr. Leah L. Bornstein, Aims Community College CEO and president. "Aims students are future community leaders and inspiring them to get involved is an exciting challenge." 
Nationally, student participation in elections increased from the 2016 presidential election to the 2020 presidential election. According to the National Study of Learning, Voting, and Engagement, an initiative of Tufts University's Institute for Democracy & Higher Education, voter turnout at the more than 1,200 institutions participating in the study increased by 14 points from 52% to 66%. 

"Aims is increasingly doing more to promote voter registration," said Assistant Dean of Students Dana Jones, who leads the Civic Learning and Democratic Engagement team at Aims. "We've worked hard this election season. I hope our efforts will pay off and get more students inspired to vote."

For the 2022 midterm elections, Aims conducted the following activities:
Learn more about more activities and programs at Aims at aims.edu/news. 
About ALL IN Campus Democracy Challenge
The ALL IN Campus Democracy Challenge is a nonpartisan, national initiative recognizing and supporting campuses as they work to increase nonpartisan democratic engagement and full student voter participation. ALL IN encourages higher education institutions to help students form the habits of active and informed citizenship and make democratic participation a core value on their campus.  More than 840 campuses across all 50 states and the District of Columbia that collectively enroll more than 9.2 million students have joined ALL IN since its launch in 2016.  A full list of 2021 seal awardees can be viewed here.