Aims Community College Website Wins Award
Aims Community College's recently redesigned website won an Award of Excellence at the 28th Annual Communicator Awards in the General-School/University category. The Award of Excellence, their highest honor, is given to those entrants whose ability to communicate positions them as the best in the field. The Communicator Awards recognizes excellence, effectiveness, and innovation across all areas of communication.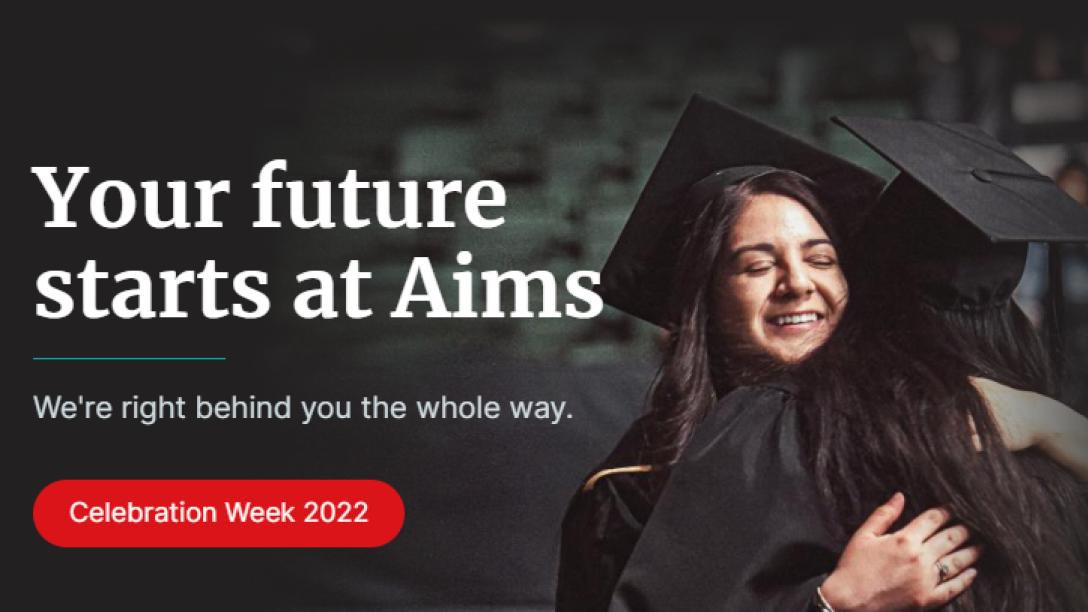 Denver-based digital agency, Aten Design Group worked alongside the Aims Marketing and Communications department on the project. "Collaboration between Aten Design Group and Aims was seamless," said Aten Director of Project Management Janice Camacho. "The Aims team was engaged throughout the entirety of the project and ensured that we had the insight and understanding of their organization to deliver the product they desired — one that both teams are incredibly proud of."
Aims Director of Marketing and Web Communications Hunter Wilson added, "the website project for Aims Community College was one of the best projects I've ever had the privilege of leading. The project had the perfect mix of support from college leadership and partnership that we experienced with Aten Design throughout the entire venture."
The Aims website, aims.edu, received a complete overhaul, and was launched on Oct. 6, 2021. The project team worked to improve the following aspects of the site:
Design, security and accessibility

to improve navigation, site speed, mobile experience, web accessibility and more.

The content was improved

and focused on more storytelling and multimedia opportunities. The website also features enhanced site architecture.

The website boasts improved data and analytics

to help measure the effectiveness of the college's digital strategy.
"Designing the new Aims website meant developing a navigation and design system that focused on the needs of the user. Aten worked closely with the Aims team to ensure we delivered a beautiful website that meets usability best practices and helps Aims Community College tell their story," said Aten Vice President of Design & Partner Ken Woodworth.
The Communicator Awards are judged and overseen by the Academy of Interactive and Visual Arts (AIVA). The AIVA is an invitation-only member-based organization of leading professionals from various visual arts disciplines dedicated to embracing progress and the evolving nature of traditional and interactive media. The 28th Annual Communicator Awards received more than 4,000 entries from ad agencies, digital agencies, production firms, in-house creative professionals, graphic designers, design firms, and public relations firms, making it one of the largest award shows of its kind globally.
Visit aims.edu to see the award-winning Aims Community College website.
Audience
Alumni
Faculty
General Public
Staff
Students