Aims Fort Lupton Campus Receives Fort Lupton Chamber's 2018 Outstanding Business Award
The Aims Community College Fort Lupton Campus accepted the Fort Lupton Chamber's 2018 Outstanding Business Award at their annual banquet on January 18.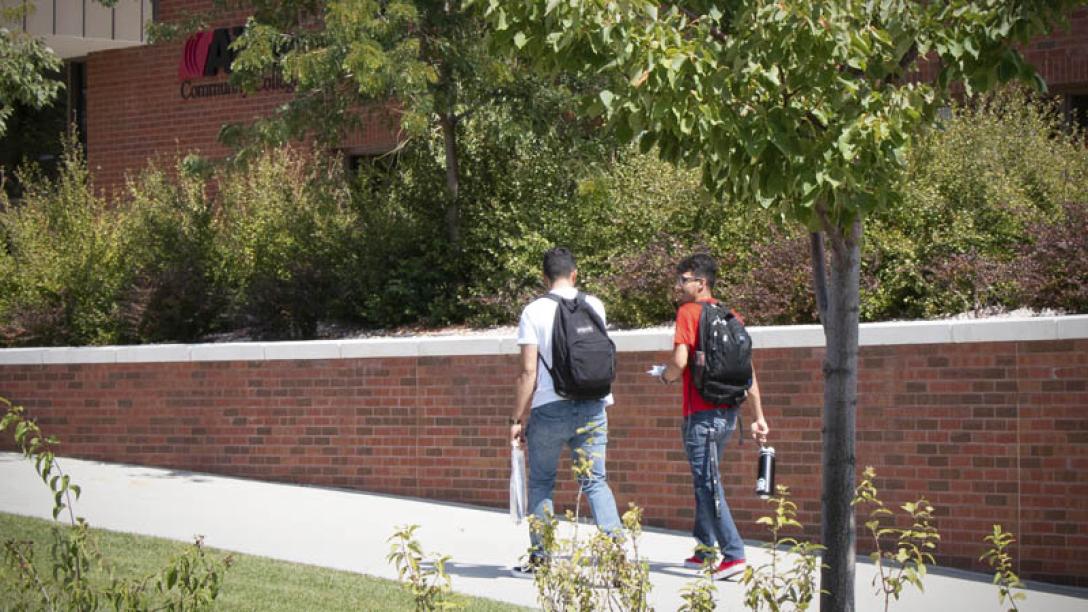 The Chamber selects one award winner each year based on exemplary involvement in the local community.
"I'm so proud of all the Fort Lupton Campus has represented in the community on behalf of Aims," said Aims President and CEO Dr. Leah L. Bornstein. "This is a direct reflection of the College's purpose to Build a Stronger Community and demonstrates how important it is for us to be active participants in the areas we serve."
Executive Campus Director, Julie Luekenga, and several other members of the Fort Lupton Campus staff were at the banquet to accept the award. Dr. Bornstein, Vice President of College and Community Relations, Timothy Ullmann, Board of Trustees Secretary Lyle Achziger, and Board Member Carol Ruckel were also in attendance.
"This is a very wonderful reflection on the attentive service we offer students – a kind and helpful staff, great programs and caring, dedicated faculty," said Luekenga. "It feels good to know the Chamber is seeing Aims' impact and we are making a difference in our community!"
In addition, the campus has welcomed other organizations to its state-of-the-art facilities for special events. On January 16, the Weld County GED Graduation Ceremony brought 11 graduates and 65 family members to the campus. The local Boys and Girls Teen Club also meets at the Fort Lupton campus on Monday through Thursday afternoons for a variety of after-school activities with plans for informational and hands-on workshops offered by Aims programs.
"This is a great opportunity to help inspire these students to work hard and continue their education after graduating from high school," said Luekenga.
For more information about the campus and academic programs and services offered, please visit www.aims.edu/campus/ftlupton.
About the Aims Fort Lupton Campus
The Aims Fort Lupton campus is a full-service location which features the Agricultural Sciences and Technology and Welding Technology programs, as well as the Nurse Aide certificate program. Students can fine-tune their professional skills, take general education classes before transferring to a four-year university, or earn a certificate to enter the job market right away. For more information, please visit www.aims.edu/campus/ftlupton.