Aims Marketing and Communications Team Wins Six National Awards
Aims Community College won six awards at the National Council for Marketing and Public Relations Paragon Awards conference in Las Vegas.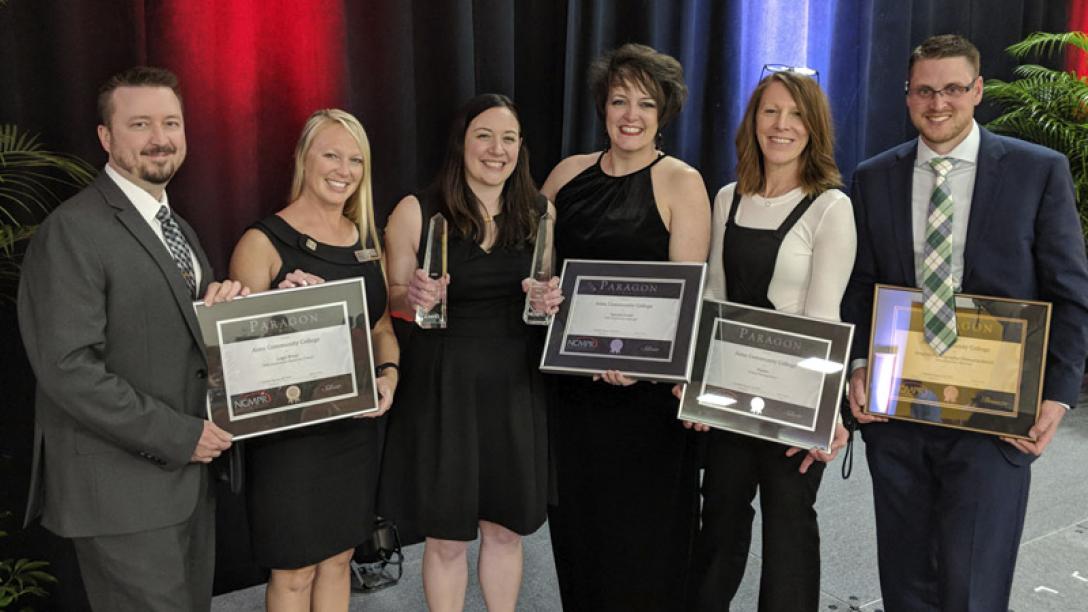 The Paragon Awards recognize excellence in design and communication in two-year community and technical colleges. 
The Aims marketing and communications team, led by Executive Director of Communications and Public Information, Laura Coale, won the following awards:

1. Gold for their work on the Aims website
2. Gold for the Aims 50th Anniversary microsite 
3. Silver with their poster, "Eclipse Viewing Party"
4. Silver for their 50th Anniversary Thank-You T-Shirt
5. Silver for their work on the Aims Community College's 50th Anniversary year-long campaign
6. Bronze for their original photography, "Ascending Into a New Era"

Click to view the winning submissions
Contributing to the work in these categories are Aims employees: Allyson Byerly, Jenny Diaz, Bethany DuBois, Curtis Ellzey, Emily Tilton and Travis Tomlin. This team worked together during a challenging and busy year to help the community celebrate the college's 50th anniversary and also prepare the launch of Aims' new "Be Remarkable" campaign.
"I am extremely proud of the marketing and communications team for working so hard to creatively tell Aims' story showing the tremendous value we offer students," said Aims CEO, Dr. Leah L. Bornstein. "I am so happy that they were able to reflect on such a successful year and be recognized in front of their peers on a national stage."
The Aims Marketing and Communications Team accept six national awards at the National Council for Marketing and Public Relations (NCMPR) conference. L to R: Curtis Ellzey, Laura Coale, Jennifer Diaz, Emily Tilton, Allyson Byerly and Travis Tomlin (not pictured Bethany DuBois).