Aims' Radiologic Technology Program Receives a Patient Stretcher, X-ray Unit from UCHealth
Two donations from UCHealth are helping to set the stage for realistic training for radiologic technology students at Aims Community College.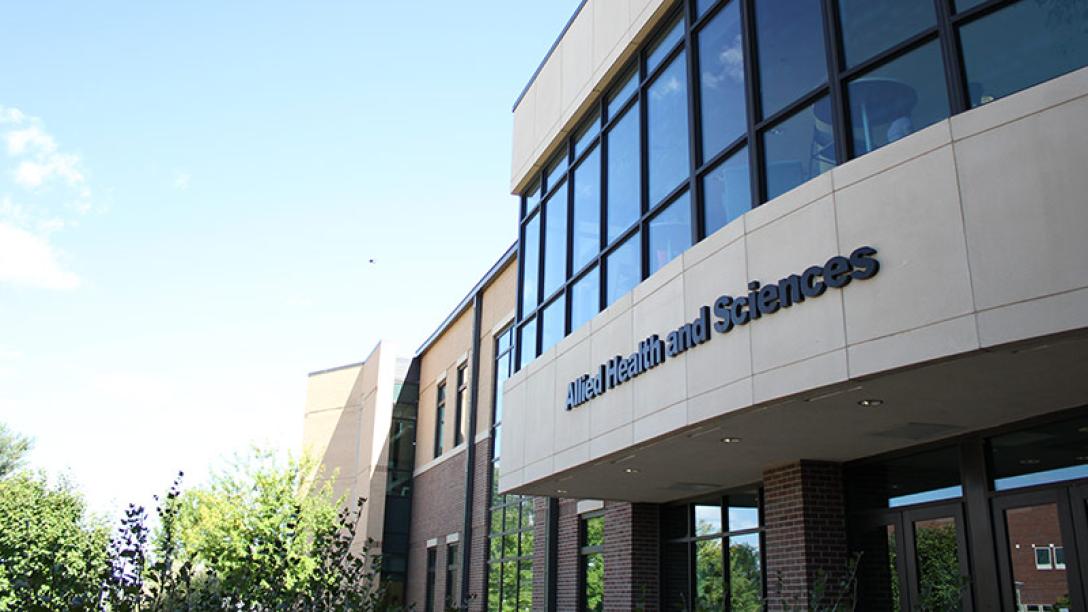 The Radiologic Technology program recently received a Hill-Rom P8000 procedural stretcher donated from UCHealth to help Aims students simulate real-world scenarios. P8000 procedural stretchers, or gurneys, are used in emergency and operating room settings and feature variable height (down to 20.7 inches), variable wheels, retractable side rails, ergonomic transport handles, permanent IV pole and oxygen tank holder. The Hill-Rom stretcher is valued at nearly $2,400. 
UCHealth donated the stretcher to give students the opportunity to learn on a more modern piece of equipment. It will also give students a chance to practice with patient transfer methods. The P8000 is compatible with Aims' mobile X-ray unit that was also recently donated by UCHealth to help simulate trauma scenes for students.
"UCHealth is a proud clinical partner and supporter of the Radiologic Technology program at Aims," said Cody Van, manager of radiology at UCHealth Poudre Valley Hospital. "These donations give students the opportunity to practice with real equipment in the academic setting, which in turn, better prepares them to hit the ground running once they are in their clinical rotations. We view our relationship with Aims as a partnership and feel fortunate to be part of student success and selfishly enjoy a steady stream of highly prepared and professional graduates who join our workforce each and every year. Thank you, Aims."
Aims has always put an emphasis on hands-on training as part of its curriculum. The Radiologic Technology program plans to put the new stretcher into the classroom immediately to help students gain invaluable experience during their time on campus.
"Much thanks go to Cody Van, manager of radiology at UCHealth, and Matthew Maez, a biomedical equipment technician associate at UCHealth for their generous donation of an X-ray compatible patient stretcher," said Aims Director of Radiographic Technology Tracey Warner. "This donation supports higher learning methods by providing the opportunity for both mobile and trauma radiography simulations."
Donations may be made through the Aims Foundation, which is dedicated to raising funds for creating first-class learning environments as well as student scholarships. "Partnerships with community members are essential to elevating the quality of our programs, and we appreciate the support we receive from UCHealth," Kelly Jackson, Aims Foundation executive director said. "Their gifts of medical equipment for instructional purposes provide state-of-the-art educational opportunities for our students, taking them to a new level of workforce readiness."
About UCHealth

UCHealth is an innovative, nonprofit health system that delivers the highest quality medical care with an excellent patient experience. UCHealth combines Longs Peak Hospital, Yampa Valley Medical Center, Memorial Hospital, Poudre Valley Hospital, Medical Center of the Rockies, UCHealth Medical Group, Broomfield Hospital, Grandview Hospital and University of Colorado Hospital into an organization dedicated to health and providing unmatched patient care in the Rocky Mountain West. With more than 100 clinic locations, UCHealth pushes the boundaries of medicine, providing advanced treatments and clinical trials and improving health through innovation. uchealth.org
About the Aims Community College Foundation
The Aims Community College Foundation (Aims Foundation) is a non-profit educational trust established in 1979 by visionary leaders who saw the value of preparing for the future growth of Aims Community College. The purpose of the Aims Foundation is to endorse and support the mission of Aims Community College through responsible and ethical solicitation, stewardship and investment of funds.