Alumni Spotlight - Adrian Felix
When he started at Aims Community College in 2012, Adrian Felix had no idea what he wanted to do. So he took an aptitude test that set his successful Communication Media career in motion.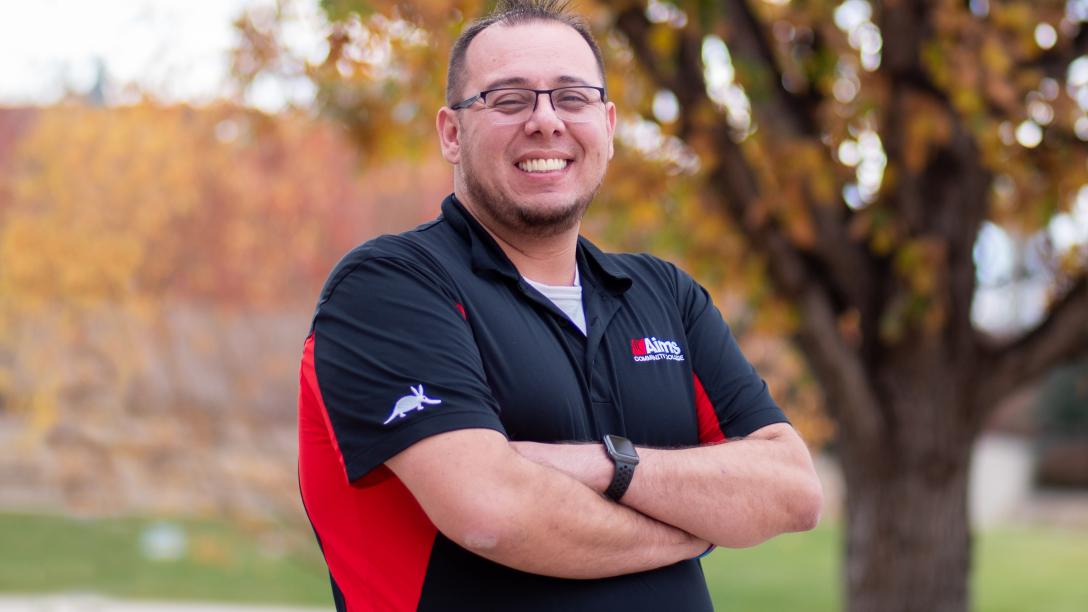 After taking an aptitude test his first semester at Aims that revealed he may find a successful career in media and communications, Adrian dove in and took a slate of media-focused classes.
"I learned the news, production, and business ends of the media world from Aims," he explained. 
Adrian graduated in 2014 with an Associate of Applied Science in Communication Media: Media Writing. When asked who influenced him most during his time at Aims, Adrian emphatically mentioned long-time Media Communication professor, Jim Crandall.
"He taught me everything I needed to know to be successful in my field. He allows students to steer the ship and learn from their mistakes."
In his final semester at Aims, Adrian had an internship with radio station 1310 KFKA in Greeley. After graduation, he was hired on as Weekend Producer. During his 5 years at KFKA, he worked in various roles including Morning News Producer, Traffic Producer, and eventually Business Manager and on-air Host. "I learned nearly every skill needed for those roles from Aims," he said.
His experience in those roles led Adrian to his current job as TV/Radio Traffic Coordinator for Entravision Communications in Denver.  Entravision serves the Hispanic community in Denver with four TV stations and four radio stations. Adrian also used his skills to write, produce, and air Hispanic outreach commercials on behalf of Denver Democrats in the last election. "This was significant to me because it melded my two loves in life into one. The skills I've gained professionally can benefit my community and that means the most to me."
Adrian thinks his future looks bright.
"I truly believe I can have any career in media that I desire. I survived a pandemic with a career in hand because of the work ethic and skills I acquired at Aims and I will never forget where I came from!"
His time at Aims transformed Adrian from not knowing what he wanted to do, to discovering his passion and giving back to his community. We are proud to call you a fellow Aardvark, Adrian!
Learn more about the degrees and certificates offered within the Communication Media department at Aims.