Alumni Spotlight - Joel Orozco Almeida
Joel Orozco Almeida felt welcomed at Aims. "Aims was the catalyst that started my educational journey."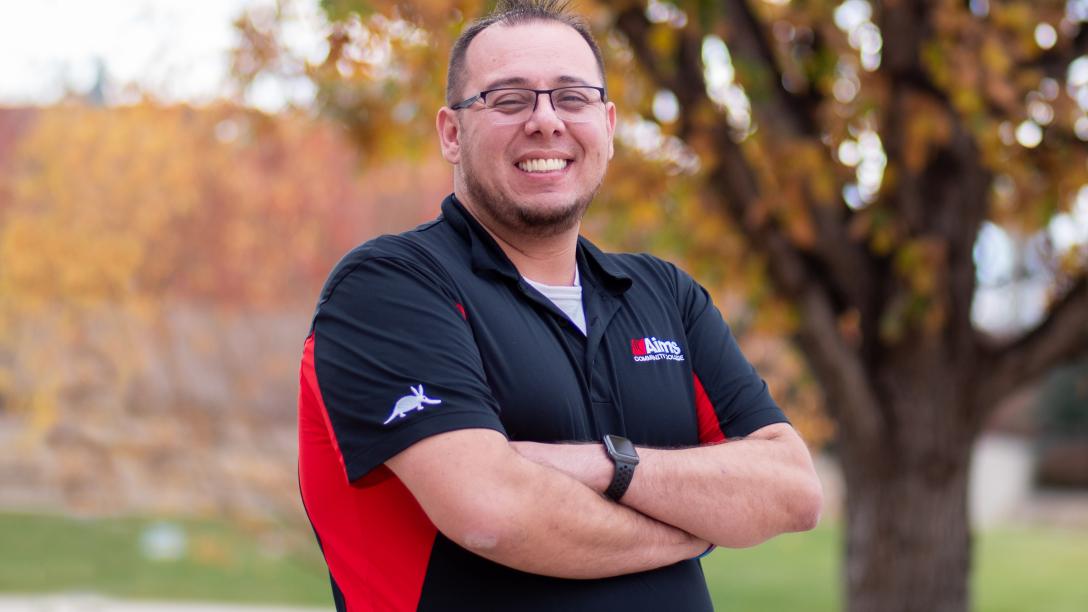 Joel Orozco Almeida felt welcomed at Aims. "Aims was the catalyst that started my educational journey."
Originally from Madera, Mexico, Joel started at Aims in 2007 as an international student enrolled in the Intensive English Program. While in this program, his advisor, Meredith, pushed him to start his Associate of Liberal Arts in 2010. Mary Ann Lucero, Joel's counselor, also had a big influence on him. She got him involved with assisting student clubs and organizations at Aims. Joel found his calling when he started the Aims LULAC club chapter, which is a current club that empowers Latinx students. 
Click here to find out more about LULAC. 
He continued to be an advocate for student organizations when he started his bachelor's in Behavioral Sciences at MSU by fulfilling the role of Student Organizations Specialist. Digging deeper into his Latinx roots, he then worked as an Events Graduate Assistant in the Multicultural Center at the University of Nebraska-Lincoln. Joel came back to Aims as a Program Coordinator for Student Leadership and Development where he implemented the Smart Cents Financial Planning Program, organized and hosted the first leadership summit for student clubs and organizations, and developed events to bring together representatives from these clubs and organizations.
Joel is now pursuing a Ph.D. in Higher Education Leadership at CSU, continuing his passion for student involvement. He currently works at UNC as an Associate Director at the César Chávez Cultural Center, focusing on Latinx student clubs and organizations. In addition, Joel is also still involved at Aims as an adjunct professor in the Aims 101 course.
Besides his work and studies in education, Joel loves traveling, Latin dance, and playing volleyball.
Joel is doing incredible work in student involvement and advocating for the Latinx community. He is bringing his educational work full circle by helping to create welcoming communities for Latinos like the one he experienced at Aims.
Related Links
Alumni Spotlight - Joel Orozco Almeida