Alumni Spotlight - Meg & Dion Spencer
Meg decided to go to Aims Community College to finish her Associates degree and in 1995, she signed up for a hiking class. She expected to learn to hike, but not to fall in love.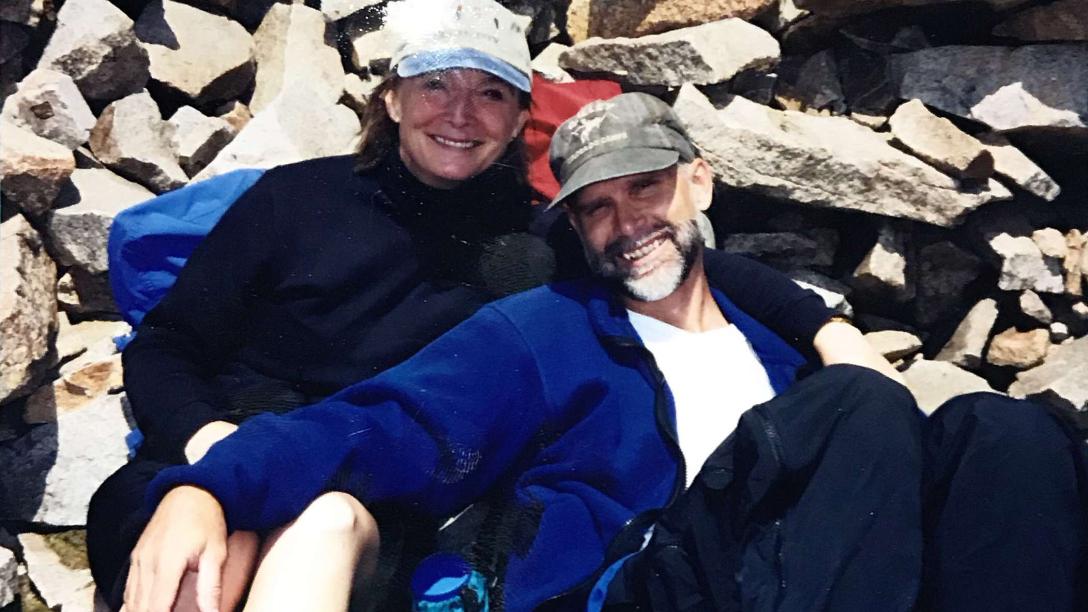 Dion, originally from upstate New York, moved to Greeley for a job with Banner Health. After taking an Aims hiking class the previous summer, he collaborated with the instructor, bringing his medical background to the curriculum. Little did he know that this course would change his own course.
Although they interacted during the class, it wasn't until the final hike of the semester that Meg and Dion got to know each other. In order to reach the top by sunrise, the class started at the trail head at 1 a.m. the Perseid meteor shower lit the dark night sky that evening. On the way back down, Meg and Dion spent the hours-long hike talking and discovered that they had a lot in common. That wasn't enough for Meg, so she Dion and asked him out for pizza the same day. Their first official date was August 12th when they hiked the 14'ers, Lincoln, Democrat, and Bross near Breckenridge. The day after, Dion sent a dozen red roses to Meg.
They continued to date through Meg's completion of her Bachelor's of English from the University of Northern Colorado in 1997. They were married the day after her graduation. Naturally, their honeymoon included hiking in Estes Park!
Meg went on to achieve a graduate degree in English from UNC and now works at Aims Community College as a Faculty Coach, in Faculty Teaching & Learning Center. Dion currently works for UCHealth as an Occupational Health nurse. They have been married for nearly 22 years and they celebrated their 20th anniversary in Ireland on an adventure tour.