Alumni Spotlight - Stacey Tekansik
There's an old saying, "It's not about the destination, but more the journey." That could not be more true for Stacey Tekansik, Staff Associate for EMS, Criminal Justice and Fire Science.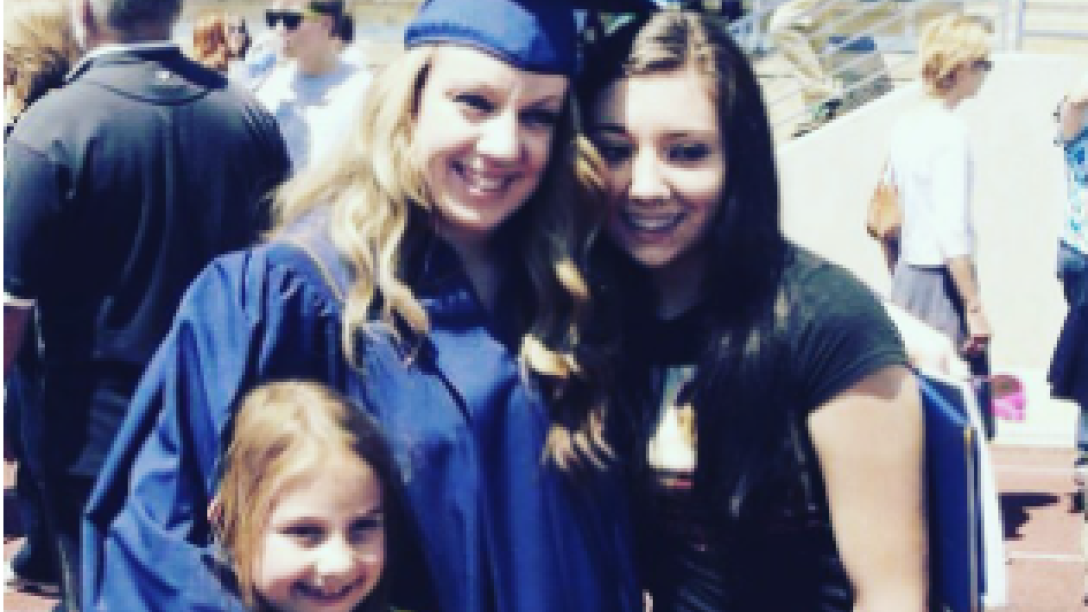 She started at Aims as a student in 1997, but decided to drop out after struggling financially, being pregnant at 17 and surviving an abusive relationship. Shortly after, she ended up taking advantage of a CNA program at Kenton Manor where she worked for almost five years. Time went on and one day in 2009, something clicked.
"[I] decided that I wanted something better, something more. My dream was to go back to college, but I didn't think it was achievable. I didn't think I was worthy. However, with the support of my mom, my husband, and family I made the decision to go back to college."
For her family and for herself, Stacey took control of her education and went back to Aims Community College as a non-traditional student. Stacey began a work study job in the Emergency Medical Services and Fire Science programs with Jill Sandin, a role that would shape the rest of her career. She had found her place and her people.
Like many students, Stacey took a variety of classes to figure out where her interests lay. Although a pre-nursing student, she took psychology and criminal justice classes because she had found a love of the human condition. Due to her declared major, though, financial aid could not cover the cost. With the burden of tuition back on her shoulders, Stacey cried herself to sleep every night. She thought she would have quit… again.
But this time, Nancy Gray, Executive Director of Financial Aid, came to the rescue. "[She] called me and asked me to come meet her in her office. She sat me down and told me she found funds that would cover that money that financial aid did not cover. I left that office crying [I was] so happy. Because of her, I was able to continue my education… She was an angel that day and I hope she knows how much she changed my life and my outlook on people who were willing to invest in me."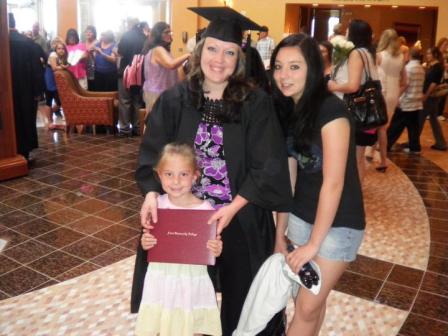 In 2011, Stacey graduated with an A.A. in Liberal Arts and transferred to the University of Northern Colorado to pursue a Bachelor's degree in Human Services with a minor in Sociology.  Soon after she began studying at UNC, Aims posted a part-time administrative position in the EMS and Fire Science programs. Stacey jumped at the opportunity to be back at Aims with her chosen family, and among them was one of her biggest influencers, Randy Souther, the director of the programs.
"Everything that my life has turned into for the better is all due to being here at Aims… I can honestly say that Aims has changed my life."
Stacey graduated from UNC in 2013, but that wasn't enough for her. She thought, "I made it this far, might as well keep going!" One year later, Stacey enrolled at CSU Global and has since graduated with a Master's degree in Health Care Administration and Management.
Stacey's husband Daniel also works at Aims as a fleet mechanic, and although he thought he would never go to college, he is currently enrolled in the Automotive Program at Aims.
Stacey's journey to Aims may have been a little delayed and full of difficult challenges. But it is that journey and struggle that has shaped her into the woman she is today. The hardships have given Stacey a deeper appreciation for community college and higher education. The journey grew her passion for Aims.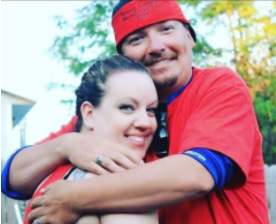 In response to her future plans, Stacey says, "I plan to stay at Aims for the rest of my career, if possible. Aims changed my life and I love being here – I love interacting with students, I love who I work for and who I work alongside. This is the best company to work for and I plan to invest myself into Aims for as long as I can. Education is my passion so I will probably continue to educate myself as much as I can. You can never stop learning and that is my plan."