Faculty Spotlight - Eric Himler
As a decorated and experienced aviator, Aims is honored to have Eric Himler teaching the next generation of aviation program graduates.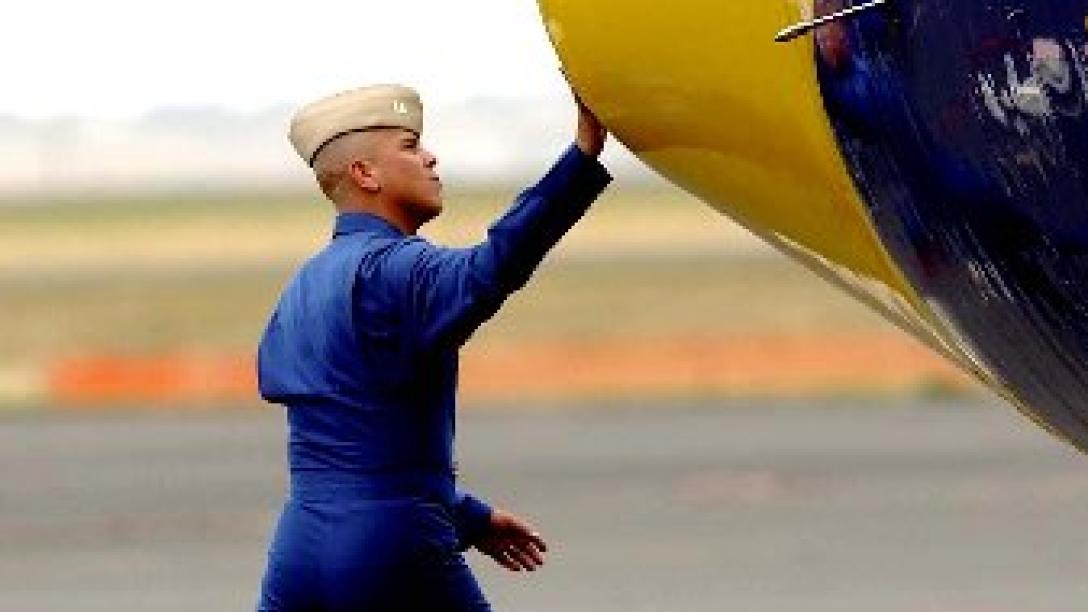 Eric Himler had a lustrous 25-year career in general, military and commercial aviation. He flew over 700 combat hours and served as the commanding officer of the Marine Corps training unit for KC-130 pilots. He is also a former Blue Angel C-130 Demonstration Pilot where he participated in airshows and the impressive C-130 JATO (Jet Assisted Take Off) maneuver, taking off at a 45-degree angle subjecting him to over two Gs of force.
After retiring from the United States Marine Corps as both a Naval Aviator and Lieutenant Colonel, Himler went on to fly Boeing 737s for Alaska Airlines, where he went on to accumulate more than 3,000 flight hours, most in complex, multi-engine turbine aircraft.
Himler has numerous FAA certifications and ratings including Airline Transport Pilot, the highest-level certificate, and now he brings his one-of-a-kind expertise to the students of Aims. Himler became the Director of the Aviation program in the fall of 2016 with an immediate drive to grow the program.
Himler brought an exciting dynamic to Aims and helped get new technology on campus so students could learn in real-world scenarios. From a new fleet of training aircraft featuring the same avionics found in large commercial aircraft, to new simulators for both the pilot and air traffic controller programs, it is safe to say that Himler believes in a strong hands-on learning experience.
Growing the program's technology is just one part of Himler's repertoire. The program is buzzing with positive energy. Whether you are on Aim's Greeley campus or over at their facility at the Greeley-Weld County Airport, there is a high level of excitement for the program and the students. Himler enjoys meeting with prospective students and helping guide them in their decision-making. He also appreciate the opportunity to be a part of students' journeys as they gain the skills they need to become pilots and air traffic controllers.
"There is no bigger rush than a student's first solo-flight. I love sharing that big moment in a new pilot's career and offering encouragement to the students who will soon follow."
Himler shares, "It's a dynamic I never thought my career could turn into as a young recruit in the military, but I am sure glad I am here and get to fly with these talented students and help guide them with all the skills I have learned over the past two decades."
Aims is thrilled to have such a decorated and experienced aviator leading the only collegiate FAA approved Part 141 fixed-wing flight school east of the Rockies in Colorado. Himler's passion for teaching new pilots with the latest technology is sure to lead Aims down a path to further success.