Enrollment Steps - Veteran Students
You are a veteran student if you are a current or former member of the active duty U.S. military, the National Guard or the Reserves enrolling in courses, or degree and certificate programs.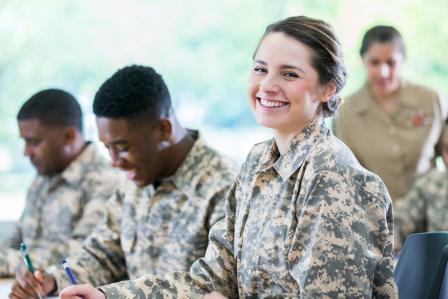 Whether you are a first-time college student or a transfer student, your first step is to apply to Aims. Be ready to provide your military transcripts or official transcripts from previous colleges to have prior coursework considered for transfer. 
VA regulations state that all GI Bill® beneficiaries who are Veterans submit prior college and military transcripts to the Aims Community College Registrar's Office for evaluation. The VA requires all VA-approved learning institutions to have on file a "written record of previous education and training of the eligible person or veteran" (U.S. Code Title 38, Section 3675(b)).
If you are a Veteran of the U.S. Army, Marines, Coast Guard or Navy, you can have your military transcripts sent electronically to Aims by creating an account with the Joint Services Transcript website.
Members of the Air Force can order their Community College of the Air Force (CCAF) transcripts at the CCAF website and have transcripts mailed to Aims at:
Aims Community College
Attn: Admissions and Records
P.O. Box 69
Greeley, CO 80632
---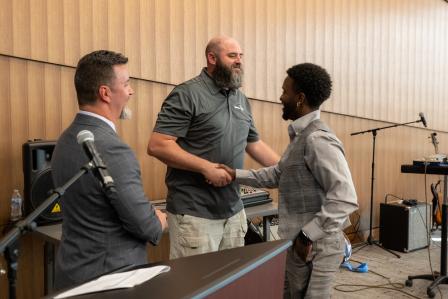 Aims has two staff members in the Office of Financial Aid who are trained as Veterans Affairs School Certifying Officials. They ensure that enrollment and tuition information is reported to the VA for students using Veteran benefits to help pay for school. These staff members are dedicated to helping Veteran students connect with benefits and resources that support a successful college experience. 
You will be asked to provide documents such as your Certificate of Eligibility or DD214 to complete the required forms so your enrollment can be certified to the VA. 
---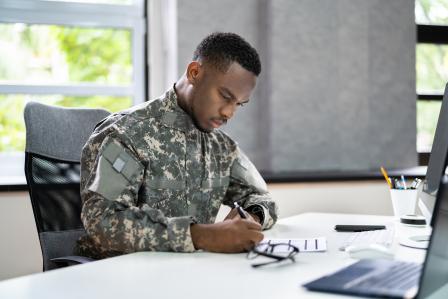 This is optional, but all students can apply for financial aid by filling out the Free Application for Federal Student Aid (FAFSA). 
You may qualify for:
Grants and Scholarships (generally, not paid back)
Loans (must be paid back)
Work study (work part-time to earn money while attending Aims) 
There are many types of scholarships available based on merit or academics, as well as private and general scholarships by area of interest. Some scholarships are specifically for Veterans. Visit the Financial Aid Scholarships and the Aims Foundation Scholarships pages for more information. Check with your advisor to be sure your scholarship works well with your Veteran's education benefits.  
It's best to apply at least two months before classes begin. Many students apply as early as January to get help paying for classes that start in August.
---
---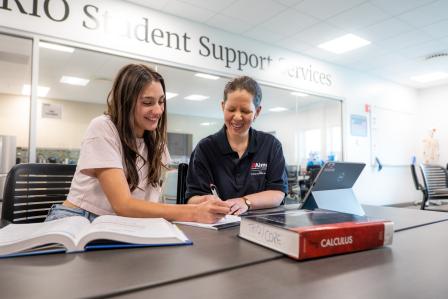 Your Pathway advisor will assist you in developing a suitable educational plan, making your course selections and determining your major. This person will get to know you and help you develop decision-making skills you will use in your education, career and life choices. 
Be sure to present the VA Benefits Enrollment Certification Request form for your advisor's signature.
Call for an appointment. 

Greeley: (970) 339-6443
Fort Lupton: (303) 857-4022
Loveland: (970) 667-4611, ext. 3300
Windsor: (970) 339-6610, option 2