Aims Community College to Celebrate Ag Day on Fort Lupton Campus
The Agricultural Sciences program at Aims Community College hosts Ag Day on Wednesday, March 30. All Ag Day festivities are on the Fort Lupton Campus in the Platte Building, 260 College Ave.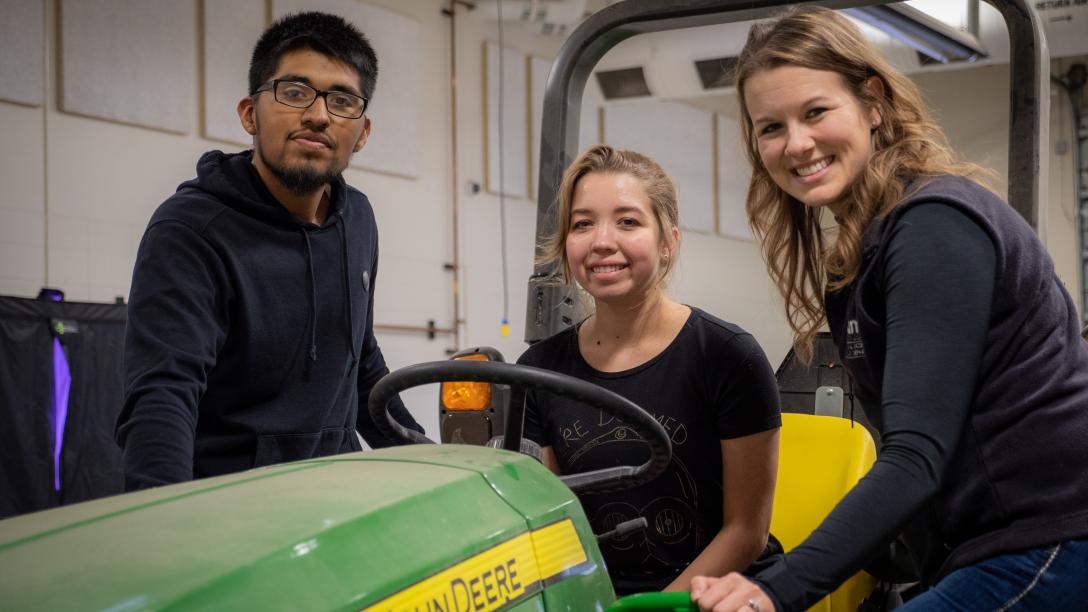 Ag Day begins with a program for high school students in the morning. Students currently enrolled in the Agricultural Sciences and Technology program are invited to an afternoon career and transfer fair. Evening events include an open-to-the-public open house and a special dinner for program graduates. 
Ag Day Open House
The Ag Day open house is a free, family-friendly event from 5-7 p.m. This is an opportunity to learn about local agriculture, tour the Aims Agricultural Sciences greenhouse and facilities, and participate in hands-on activities with community partners. The activities include a petting farm with live animals, baby chicks hatching, river study demonstrations, dairy farming with June the (robotic) Cow, and more.
 
Ag Alumni Social and Dinner
The Aims Foundation invites agricultural sciences alumni to a social and dinner from 5-7 p.m. The dinner is an opportunity for program graduates to reconnect with friends and faculty. Registration is available online at aims.co/agday22. 
Amy McFarland, department chair and professor in the Agricultural Sciences and Technology department, is eager to highlight what Aims offers. "I love bringing new people to our campus and getting the chance to show off our amazing students, program, and agriculture in general."
The need for agriculture education is critical for the success of northern Colorado. "Weld County ranks within the top 10 agricultural-producing counties in the nation," McFarland said. "It's important to promote what agriculture provides for us and ensure that we're fostering the future of our industry through education." Aims provides associate degrees and certificates in agricultural business, agricultural education, animal science, horticulture, soil and crop sciences, and more.