Aims Community College to Host Commencement Ceremonies on May 13
Aims Community College will celebrate graduating students on Friday, May 13, in the new Aims Welcome Center, 4901 West 20th St. in Greeley. This is the first time Aims commencement will be held in the Welcome Center, and it is the first in-person commencement celebration at Aims since 2019.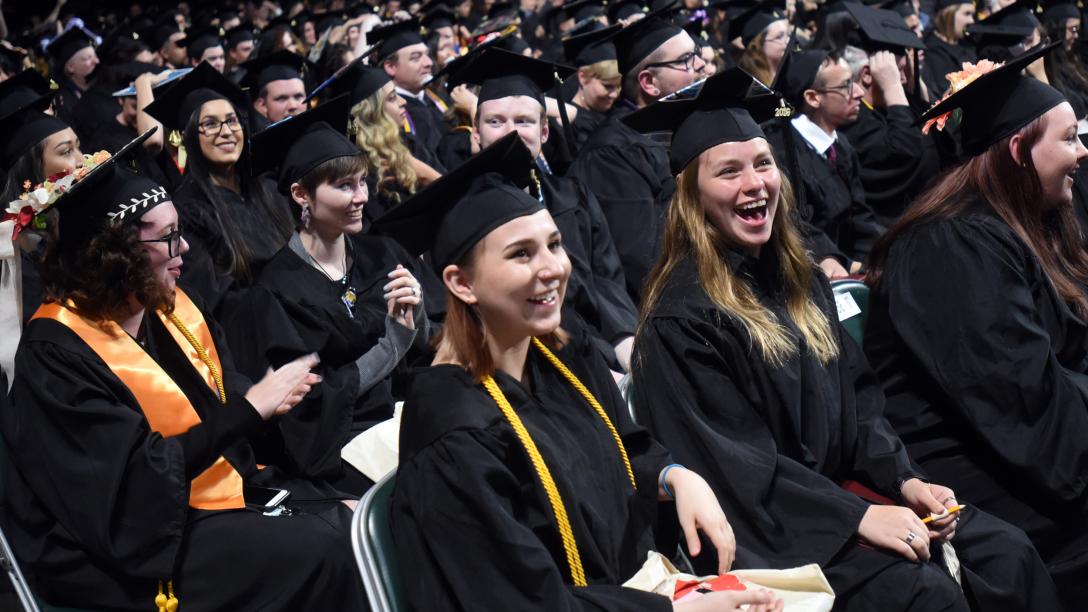 A ceremony for students in Arts and Sciences and Business Technology is at noon. A second ceremony for Allied Health and Wellness, Public Safety, Transportation and Workforce graduates is at 5 p.m. 
Below are a few facts about Aims 2022 graduates:  
507 students will take part in the official ceremonies 

Graduates range in age from 16 to 70 

1,341 students graduated or are potentially graduating 

1,932 credentials are being awarded or potentially awarded (students may get multiple credentials) 

The following are to be awarded:  

380 Associate of Arts Degrees 

52 Associate of Science Degrees 

14 Associate of General Studies Degrees 

237 Associate of Applied Science Degrees 

1,249 Certificates 
Seating for the live ceremonies is limited. Each graduate received a limited number of tickets for seats in the auditorium. Overflow seating is available in the Welcome Center Ballroom. When attending in person, please note: 
no food 

clear bags only 

clear water bottles only 
Livestreaming of both the afternoon and evening ceremonies is available for those who cannot attend in person. The stream is available at aims.co/commencement. 
There are more upcoming celebrations for Aims students.  These include:
To request accommodations for any of these events, call 970-339-6388 or email disabilities@aims.edu.
The commencement theme is, "the road to success begins with an open door."  The inspiration for this concept was a gift from students at Winograd K-8 School in Greeley. The book "Door: (Wordless Children's Picture Book, Adventure, Friendship)" by Jihyeon Lee was given to Aims accompanied by a note saying, "Aims opens doors for individuals in the community and students so they may journey forward feeling uplifted and encouraged."
Audience
Alumni
Faculty
General Public
Staff
Students