Aims Community College to host its 51st commencement ceremony on May 11
Aims Community College will hold its 51st commencement ceremony for approximately 1,528 graduates on Friday, May 11 at 5 p.m. at the Budweiser Event Center in Loveland.Aims Community College will hold its 51st commencement ceremony for approximately 1,528 graduates on Friday, May 11 at 5 p.m. at the Budweiser Event Center in Loveland.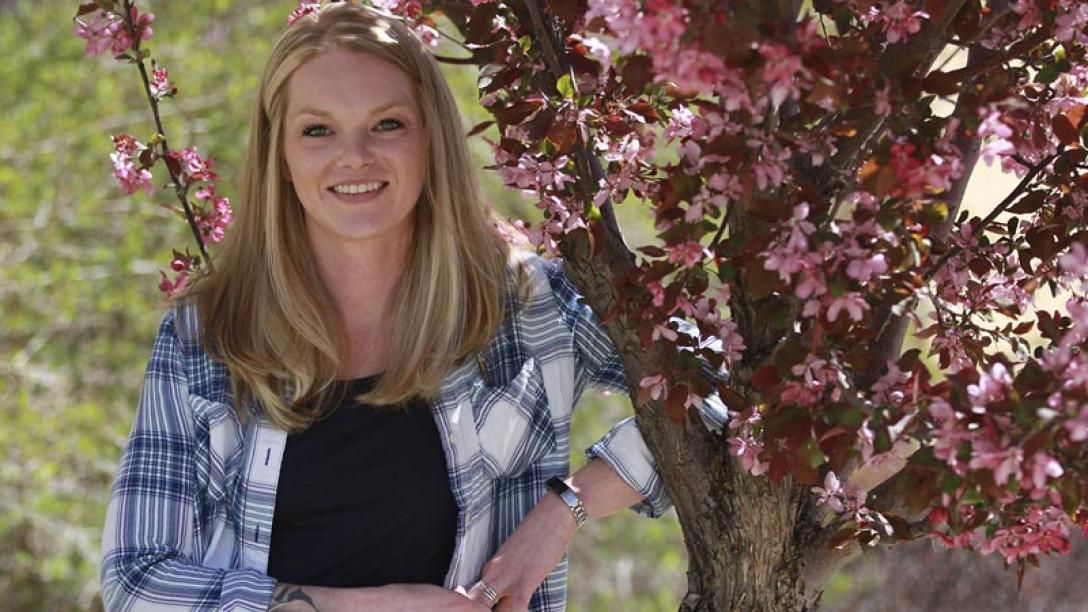 Graduates include students from the summer, fall and spring semesters. The ceremony will be streamed live online at https://www.aims.edu/radio/web cam.
"At Aims we promote an environment where people from different cultural backgrounds are welcomed and treated with respect; feel included and integrated; are given equal access to opportunities; and are given opportunities to contribute their ideas and concerns," said Aims' CEO and President Dr. Leah L. Bornstein. "I challenge our graduates to continue to make others feel included. I also want to encourage them to inspire others on a path to higher education. This is how we build a stronger community."
Cody Gamet, currently from Greeley, and President of the Associated Students of Aims Community College will be the Master of Ceremonies. Cody is dual enrolled at Regis University working on a bachelor's degree in computer science. Cody previously received an associate degree in computer information systems from Aims and will be receiving an associate degree in liberal arts from Aims this graduation. This will be his second Aims graduation with a 4.0, and he is a member of Phi Theta Kappa, National Society of Leadership and Success and Aims' English Honor Society. He previously received distinguished scholar awards for his work in the English Honor's Society and for his work with students in his computer sciences class. Cody is also a recipient of the Aims' 50th Anniversary Scholarship and multiple other scholarships.

"I am so grateful that I chose Aims Community College," Cody said. "Not only was I able to thrive with smaller class sizes, but I had a huge support system with all the faculty and staff who truly cared about my success. I was also given so many outlets to get involved on campus, such as getting involved with clubs, which was the second best decision I have ever made, the first being my choice to attend Aims, of course. Being part of a club at Aims was truly memorable and full of opportunities. Whether it was attending out of state conference trips with the English Honor Society, Social Justice and Leadership training with Student Government, or helping to give back to the community with the alternative spring break program, Aims has provided me with the time of my life and for that, I am truly grateful. Aims Community College is a magical place, and I hope everyone has the opportunity to experience it."
Christina Maurer from Platteville is the 2018 Aims Commencement Student Speaker. She will be graduating with an associate degree in radiologic technology and plans to continue at Aims and gain further radiologic skills, specifically mammography.
Christina is married with two children, and she applied to be the commencement speaker because she did not want to leave Aims with any regrets.
"I never in a million years believed that my letter would have been chosen," Christina said. "When the opportunity presented itself, I knew that I did not want to look back one day and say 'What if.' If I did not get chosen, I wanted to be able to look back and know that it wasn't for not trying."
Her speech will focus on education as a lifetime commitment and sharing what you know with others. "Everyone from the educators to the practicing technologists at clinical have gotten me to where I am and will never be able to thank them enough," said Christina. "The closest I will get to showing them my gratitude is by passing on the passion to others that they have shared with me."
Select photos from commencement will be available on Aims' Facebook.