Alumni Spotlight - Carl Alm
Some families build a legacy of hard work and service that continues through generations. For Carl Alm's family, that legacy began with his grandfather who bought their family farm east of Eaton in 1941, just a few months before Pearl Harbor was bombed.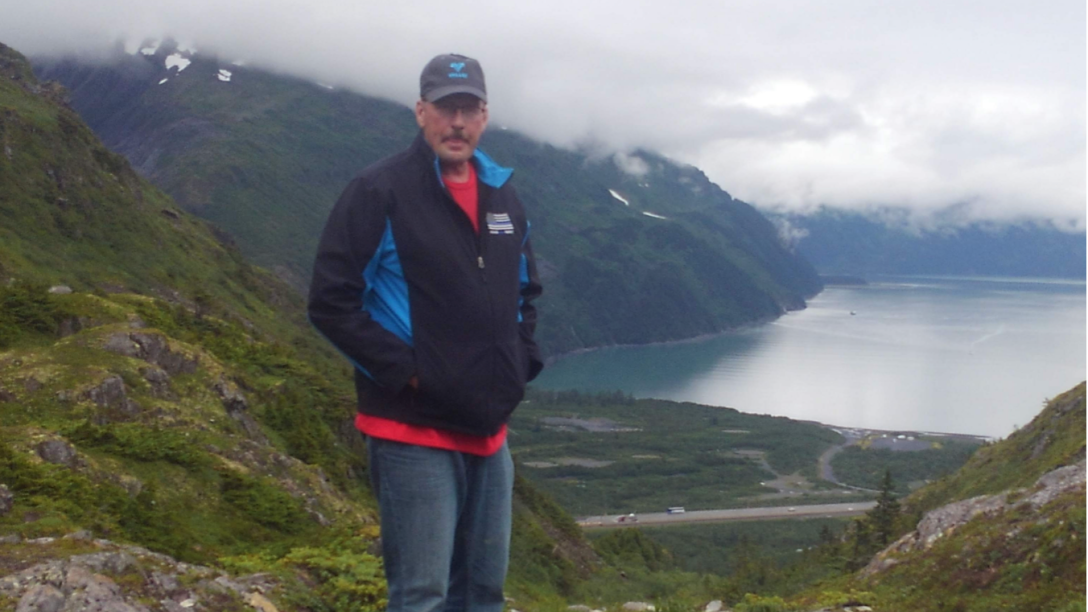 Carl has worked the farm in varying capacities since he was a boy, and his sons have done the same, becoming the 4th generation to farm the land.

Aims Community College also runs in the Alm family. Carl met his wife, Josie, at the Aims Police Academy. Their son, Tanner, earned his basic EMT and Fire One certification at Aims, and daughter Tyler is currently taking statistics classes here.

"Aims gave me a tangible, marketable set of core employment skills. It gave me a foot in the door", Carl said. He decided to attend Aims because it was affordable, convenient, and provided a pathway to an immediate career. "Get something practical that people need and the jobs will come to you," he said.

Carl's first career was raising cattle and feed crops on the family farm. He even took a few Rangeland Management classes at Aims before embarking on his second career as a patrol officer with the Greeley Police Department.

The city of Greeley, recognizing the quality of the Aims Police Academy, sent their rookie officers to the Aims program for training. Carl graduated from  the Aims Police Academy in 1985. Throughout his 30 year career at the GPD, he served as a patrol officer, detective, narcotics task force officer, and lieutenant. 

After retiring from the GPD, Carl began his third career: supporting his wife's residential rental business, JRA Investments. According to Carl, "Josie is a good boss, but she can be strict at times."

Family and service are obviously important to the Alms. Josie served as a GPD police officer for 12 years. Tanner Alm is a firefighter in Ft. Lupton, and his younger brother, Trevor, is a Weld County deputy.

"Wherever you work, buy in and support the mission. Don't just trade hours for dollars. That makes for an awfully long day," Carl advises.

Multiple local boards of directors have benefited from Carl's leadership and experience over the years, including North Range Behavioral Health, Leadership Weld County and Centennial Rotary.

In their free time, Carl and Josie have recently traveled to Tanzania, Israel, and Central America. The have driven through every state except Hawaii, and have visited 32 presidential libraries. 

The Alm family has a legacy of building success through hard work and service. Aims Community College is proud to have the Alms as part of our family!