Alumni Spotlight - Dulcé Gonzalez
Dulcé is one of a kind when it comes to serving others, and understanding what it means to find a passion and see it through to completion.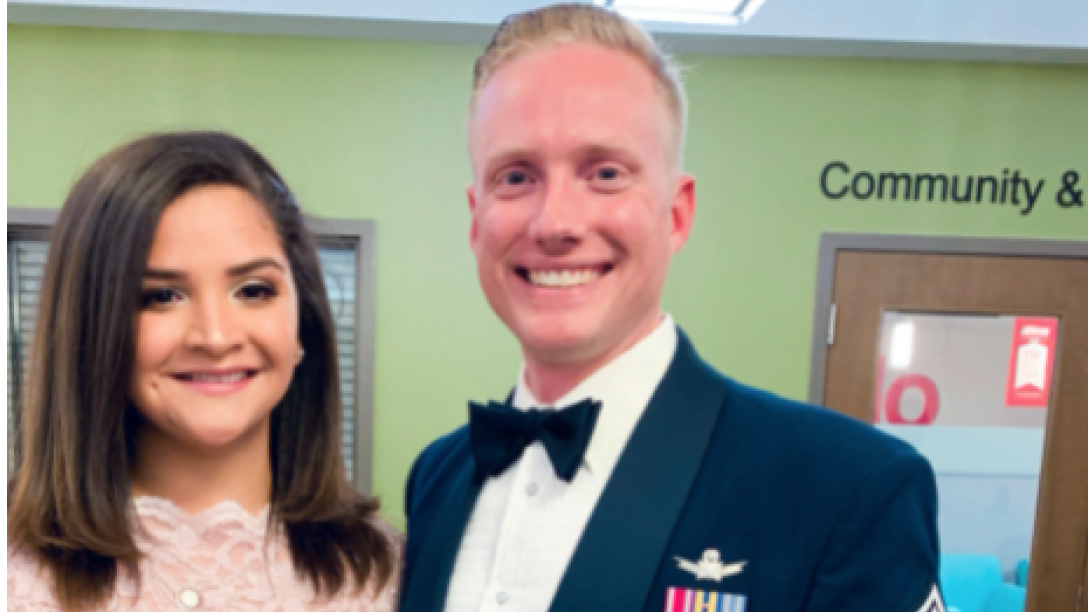 Immediately upon graduating from High School in 2010, Dulcé joined the United States Army. Unbeknown to her, this passion for serving others would be something that would drive her motivation and career in years to come. During her time in the military, Dulcé enrolled at Aims taking the Advancing Academic Achievement class to understand how she can succeed in college once she made her career decision. However, she did not make any education decisions until after her time in the military.
In 2016, she had some important decisions to make. Her enlistment had just ended and she found herself back in Greeley. Not knowing what direction to take, she returned to Aims. She enrolled in some science classes, which became her passion.
The small class sizes and amazing instructors were just what she needed to help cultivate her dreams. She loved having smaller classes that enabled her to build relationships with her classmates and develop lifelong friendships and connections. Dr. Sarkis and Dr. Mayeda were instrumental in helping Dulcé find her path through education. Dr. Mayeda even took the time to explain the difficult subjects and was there whenever she needed extra tutoring.
During this time, Dulcé also took a CNA course and found she loved helping people! This propelled her to apply for the Nursing program in the Spring of 2017. She was accepted into the program and was thrilled to be part of this community. Wanting to expand her reach beyond nursing, Dulcé joined and soon became president of the National Society of Leadership and Success, an organization at Aims that helps people discover and achieve their goals. She became a supplemental instructor for anatomy and physiology. She also volunteered for a SCUBA diving program at Trident Veteran Adaptive Programs. Here she checked veterans for physical issues that would prevent them from having a safe diving experience. On top of all this, she also extended her contract with the Army Reserves.
After getting to know more people that year, Dulcé was encouraged to apply for a position on the Student Government Association and she became president! Dulcé said,
"It was one of the hardest years but I learned a lot about being in a leadership role,what that means, and the responsibility that comes with it. I was very lucky to always have support to reach my goals at Aims."
While at Aims, Dulcé received the Frank A. Berger Memorial Scholarship which allowed her to finish her nursing education.
After two years of studious labor and lots of sleepless nights, Dulcé's hard work paid off. She passed her National Council Licensing Examination on the first try and soon started a job at Northern Colorado Medical Center in the Emergency Department. She then went on to UC Health Memorial Hospital working in their Spine/Ortho/Trauma Unit.
In September of 2019, Dulcé left the military to focus mainly on nursing and pursuing her passion full-time.
Currently, Dulcé is attending the Chamberlain School of Nursing online and will be completing her Bachelors of Science in Nursing next month! We are excited to see her success, and champion her on as she saves lives and takes off into higher levels within her career!