Nurse Aide
Are you interested in a healthcare career but not quite sure where to start? The nurse aide certificate program at Aims is a great way to learn an in-demand healthcare role in just four weeks.
Nurse aides help nurses deliver quality and compassionate patient care in a hospital, home healthcare or long-term care setting. With lectures, labs and a 30-hour clinical rotation, the nurse aide certificate program prepares you to take the NNAAP Nurse Aide Certification exam administered by the Colorado Board of Nursing. Passing this exam qualifies you to work as a Certified Nurse Aide (CNA) in a variety of healthcare settings. 
"Our instructors in the Nurse Aide program have a passion for quality and caring and giving to someone else. It really warms our heart to be able to pass that onto students and teach that to future generations of healthcare people." --Shelly Powell, Aims nurse aide instructor and department chair
According to the Bureau of Labor Statistics, a CNA in Colorado earns an average of $27,370 per year. The Aims nurse aide certificate program also offers an excellent opportunity to prepare for other healthcare careers, including nursing, radiologic technology, clinical medical assisting and surgical technology.
To accommodate students with varied schedules, day and evening program options are available, along with a hybrid online and lab option. 
Care Forward Colorado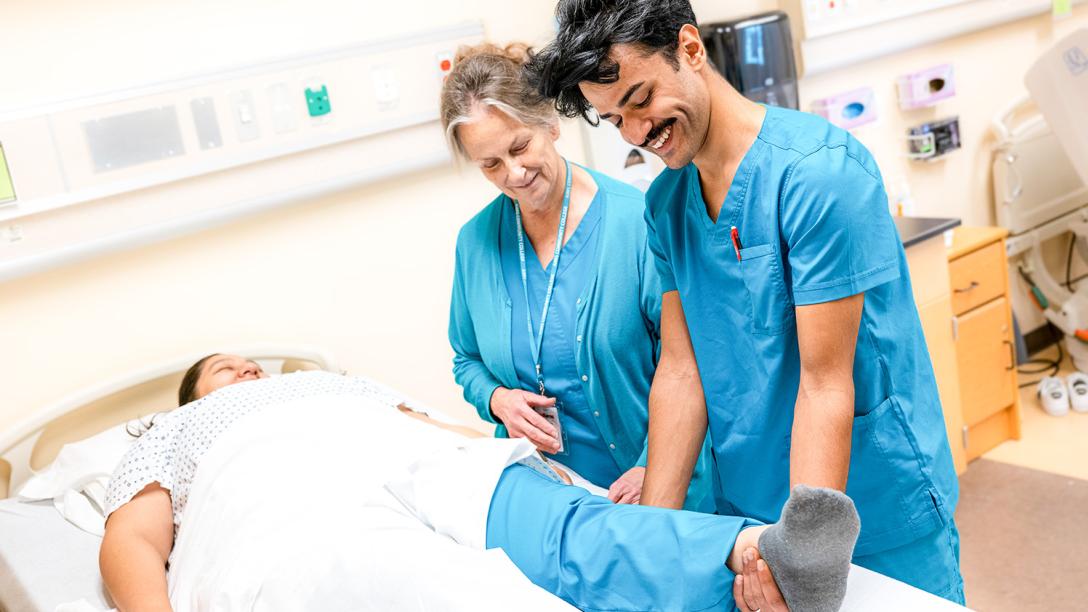 The 5-to-6-week nurse aide certificate program includes a combination of classroom learning, labs and a 30-hour clinical rotation working with actual patients. For the classroom teaching portion, choose between an online option or a traditional classroom setting. To accommodate students with different schedules, day and evening programs are available.
Learn skills including:
Providing personal care assistance, including bathing, grooming and dressing
Taking vital signs including blood pressure, pulse, and height and weight
Helping patients with eating and drinking needs
Using assistive devices and other equipment
Informing nurses of any expressed patient needs and changes in condition
Aims Degree Video - Allied Health - Nurse Aide Certificate
The Nurse Aide Program is intended for the individual desiring to be a certified nurse aide focusing on care for the adult or disabled patient/client/resident living at home or in a health care facility.
Shelly Powell, department chair of the Aims nurse aide certificate program, describes how the nurse aide curriculum and training are a great way to explore a career in healthcare.
Start Your Healthcare Career as a Nurse Aide
The Aims nurse aide certificate program gives you the training and skills you need to prepare for the NNAAP exam for certification through the Colorado Board of Nursing and start a career in healthcare. 
Potential job opportunities for nurse aides include:
Long-term rehabilitation centers
Nursing homes
Home healthcare
Assisted living facilities
Hospitals
Aims Nurse Aide Certificate Program Faculty and Staff
The Aims nurse aide faculty will bring their direct experience in healthcare to life for you in the classroom and lab. Receive hands-on learning experience and guided practice as you learn new nurse aide skills. 
Next Steps
This program has a multi-step application process.
Do you have questions?

Meet with an Enrollment Coach!
Degree at a Glance
Degree Type
Certificate
Location
Greeley Campus
Fort Lupton Campus
Credits
5
Tuition*
Est. Lab/ Course Fees
$123
*Check Cashier's Office for current tuition rates