Alumni Spotlight - Jason French
"I wouldn't have this career if I hadn't gone to Aims. Without my degree, I wouldn't have opened this door."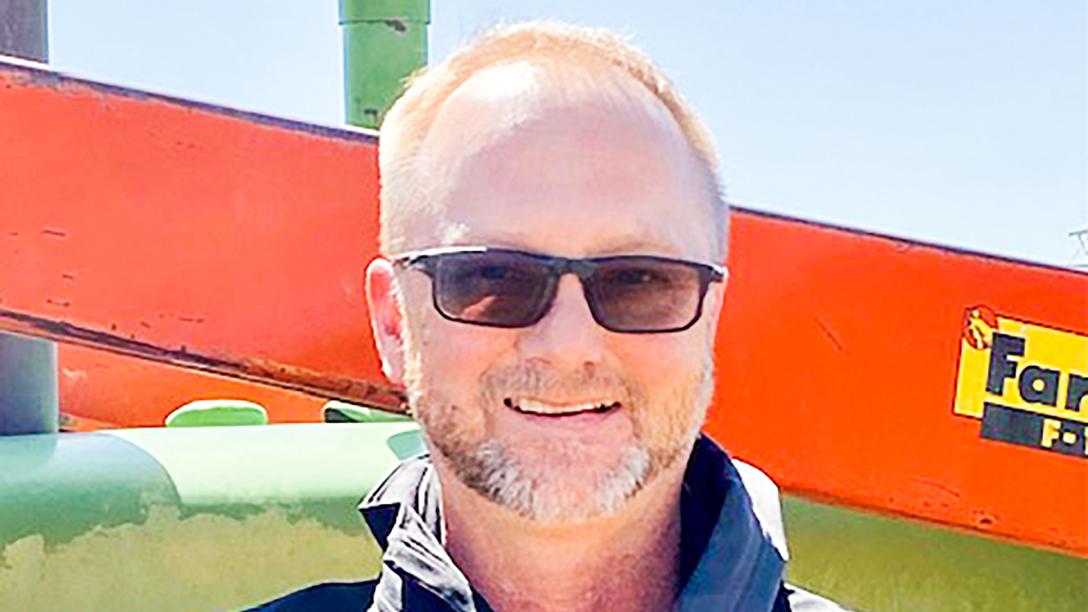 When Jason French was offered two years of paid education in 2012 as part of a severance package, he took the opportunity to pursue his goal of a career in agriculture. He registered for classes at the Aims Fort Lupton campus right away, thinking he might become a hops farmer.
Jason got involved with the Aims Agriculture Club and volunteered at a high school outreach event where he heard a presentation on precision agriculture. He had never heard of this field, but he was hooked. "It made so much sense to me in terms of where to put resources and return on investments," he said.
Precision agriculture uses geospatial technologies such as global positioning systems (GPS) and geographic information systems (GIS) to make farming more accurate and controlled.
Jason had no experience in agriculture when he started at Aims. His advice to other's thinking about pursuing something new is, "Keep an open mind and learn everything you can."
During his final year at Aims, Jason had an internship installing auto-steering devices on tractors at Wagner Equipment. It was there he made connections that led to his next job selling precision planting equipment to farmers.
"I bring technology and innovation to farmers to give them a higher return on investment."  Precision agriculture saves farmers money by providing real time data about where to plant, fertilize, and water in the right amounts.
"I wouldn't have this career if I hadn't gone to Aims. Without my degree, I wouldn't have opened this door."
Jason discovered a fulfilling career he didn't know existed by taking the step to enroll at Aims. His journey is a great example of what Aims is all about!