Faculty Spotlight - Lee McMains
Lee McMains came to Aims Community College in 2011 after working for a research manufacturing company as an applications engineer.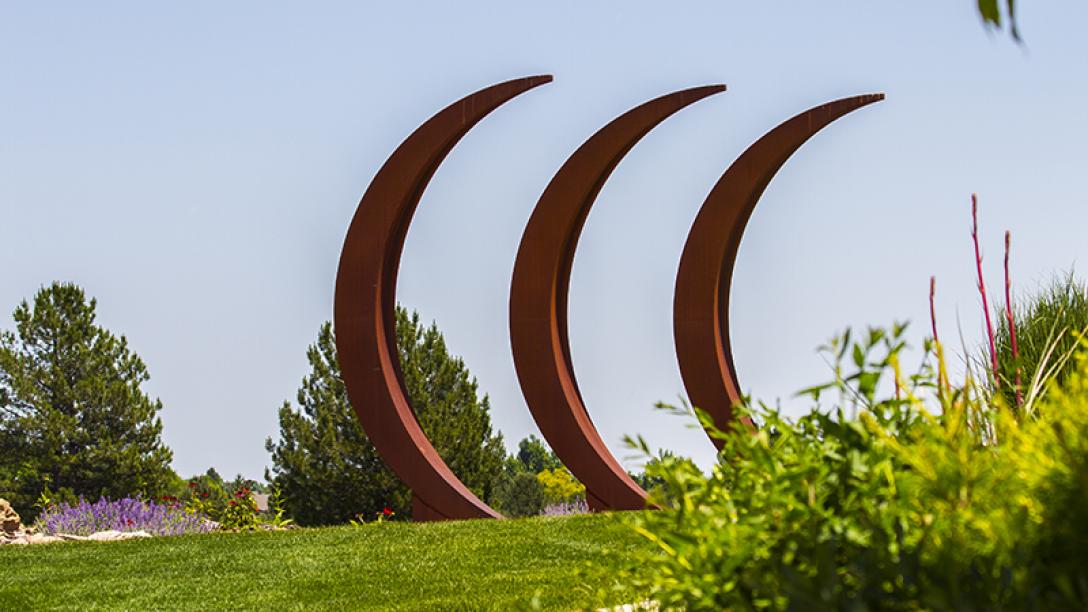 He earned a Bachelor's of Science degree from the University of Northern Colorado (UNC) and is currently working on a Master's of Environmental Law and Policy at Vermont Law School.
Lee has been recognized by the Colorado Space Grant Consortium (COSGC) for his efforts and leadership as affiliate director of the COSCG-funded Aims Engineering Academy program.
Lee accepted the responsibility of affiliate director when COSGC approached Aims to join the consortium program in 2014. Since then, he has established a scientific high-altitude balloon instrument payload program through which engineering academy students have launched multiple payloads, participated in internships and won COSGC scholarships.
The COSGC is a statewide organization involving 21 colleges, universities and institutions around Colorado. Each affiliate has unique programs that include hands-on student projects, classes, research and outreach. Affiliates also participate in statewide teaching and hands-on projects.
In the spring 2015 semester, the Aims Engineering Academy designed an experiment to measure carbon dioxide concentrations during a flight of approximately three hours.  The experiment was similar to one designed by Colorado State University students in 2014. Aims students made a few changes which included primarily writing the programming in house and, most exciting, designing and printing the payload enclosure in 3D on the Aims campus.
"It's exciting to be a part of the Colorado Space Grant Consortium program," said Aims President Dr. Leah L. Bornstein. "Thanks to Lee's hard work and dedication, Aims has a NASA presence on our campus and our students have opportunities to collaborate within the consortium, industry and community."
Recently the COSGC members voted unanimously to incorporate Aims as a permanent COSGC affiliate institution.
"Lee has become an integral part of the COSGC network," writes Chris Koehler, director of the COSGC. "In addition to mentoring authentic, hands-on projects for Aims students, he attends payload launches, consortium events and required meetings. He continues to explore creative ways to engage an inclusive population of Aims students in statewide NASA opportunities."