Great Aardvark Embark: Photos and Recap
Thank you to the Aims family and larger community for coming out to the 2022 Great Aardvark Embark on September 24. More than 3,000 people attended the event.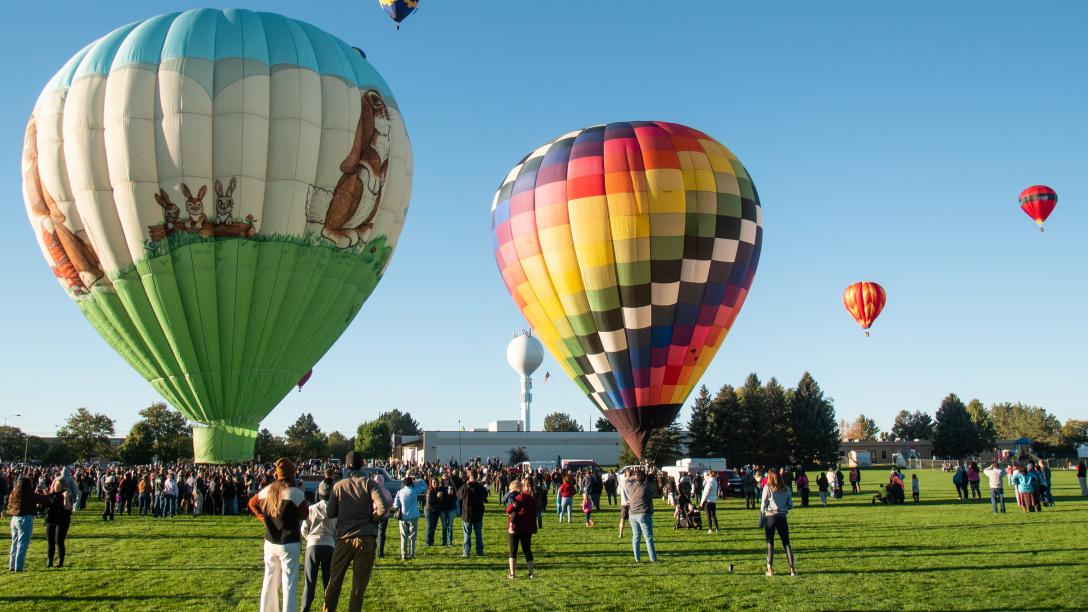 The early morning event included the Colorado Balloon Club launching six hot air balloons. A sidewalk chalk art contest and an appearance from Arty the Aardvark also added to the fun and majestic morning.

Breakfast burritos, coffee and donuts were sold from the Arty's Grub to Go food truck. The food sale profits, $1151.59, will fund Arty's Pantry, an on-campus food bank.

Hope to see you next year!
See photos and video from the event below.