Health-related emergencies can happen anywhere at any time so it's important for communities and workplaces to have people trained in CPR and first aid who are ready and able to respond. Aims offers a variety of accredited American Heart Association (AHA) non-credit seminars, certifications, onsite customized CPR and first aid classes and more.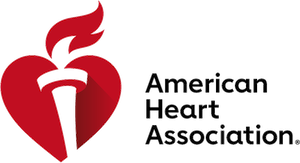 As a longstanding certified AHA Training Center, Aims has access to comprehensive accredited learning opportunities and a large pool of instructors. These AHA instructor-led, online and blended classes for basic life support certification can be taken as individual continuing education courses or group corporate training. Upon completion of a course, you receive an AHA certification that is valid for two years.
If you work in healthcare, fire or emergency medical services, corrections, or in a school district, you might be required to be trained in CPR and first aid, basic life support or to obtain an automated external defibrillator (AED) certification. These are just a few professional fields that require CPR and first aid certification for key employees, and you can complete this necessary training affordably and flexibly at Aims. Sessions are available online and in-person on the Windsor, Greeley and Fort Lupton campuses (check location when registering).