Enrollment Steps - Personal Interest Students
You are a personal interest student if you are enrolling in classes to learn about subjects without pursuing credits or a degree. 
We're happy you're here to pursue your interests! When you submit your application be sure to select, "Will not graduate or transfer, but will take classes for personal interest only."
To enroll in classes, please follow the steps below.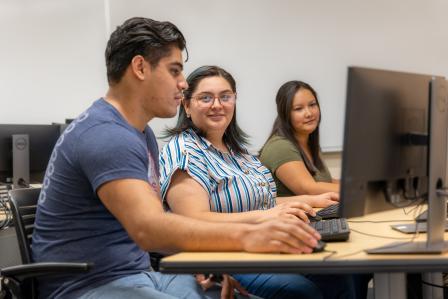 Activation instructions will be sent to the email account you used to apply. Visit Account and Password Help if you need more assistance. 
---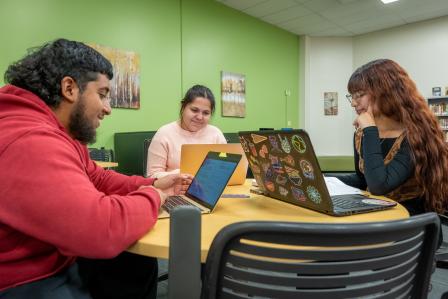 This is optional, but it's free to apply. You may qualify for:
Grants and Scholarships (generally, not paid back)
Loans (must be paid back)
Work Study (work part-time to earn money while attending Aims) 
It's best to apply at least two months before classes begin. Many students apply as early as January to get help paying for classes that start in August.
Visit Financial Aid for more information about how to apply for financial aid at Aims. 
---
Aims uses multiple measures to determine college readiness.  Share your academic background in multiple ways:
High school transcript with overall GPA and English or math courses completed with a C or higher.**
ACT (Reading 17, English 18, Math 19).*
SAT (Before March 2016: Critical Reading/Verbal 430/440, Math 460; After March 2016: Evidence-Based Reading and Writing 470, Math 500).* 
Successful completion ("C" or higher) of an equivalent college-level math and/or writing course from a regionally accredited school.**
Additional measures include the PARCC**, GED**, HISET**, TASC** and Accuplacer*.  Please note that college transcripts must be official and submitted to transfer@aims.edu. 
*Scores are valid for a period of three years from the date taken.
**Grades must be within the past 10 years. 
Visit Multiple Measures Assessments for more information. 
---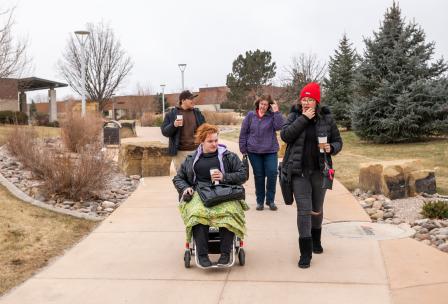 Learn about payment options.
View your bill and financial aid status on your myAims account.
Complete one of the payment options by the posted Payment Deadlines.
Visit the Cashier's Office to learn more about tuition and fees. 
---
Buy books and supplies in the Aims bookstore or online bookstore.
Get a Student ID Card and Parking Permit:
Greeley: visit the Greeley Student Activities, Inclusion & Leadership (SAIL) Office in Room 155 in the Student Commons.
Fort Lupton and Loveland: visit the front desk for assistance.
Windsor: Windsor Campus Safety desk in the WPSI building.
Learn about services for students and how to use myAims.