Aims Aviation Day: Photos and Recap
Aims hosted Aviation Day at the Flight Training Center in Loveland on Saturday, August 13. This free and fun event featured demonstrations from the Aims Aviation Program, games and activities for the whole family and a mini-car show.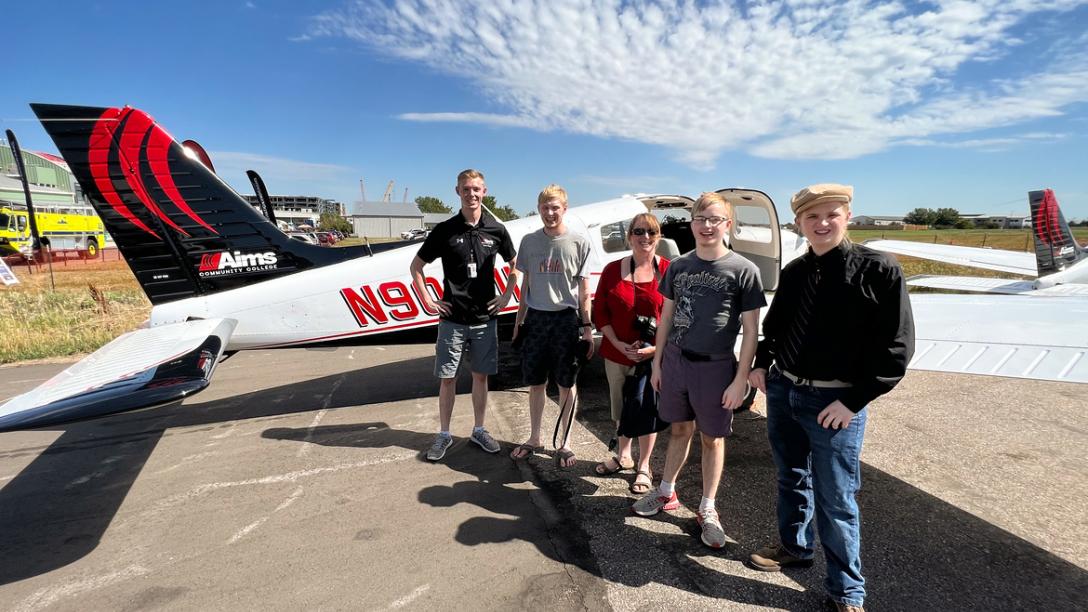 Community members from northern Colorado and beyond came out to take part in this celebration of air travel and took part in airplane rides for $25 per person; all proceeds will fund scholarships for future aviation students.

Hope you see you at Aims Aviation Day in 2023!

See photos from the event below.
Aims Aviation programs are Federal Aviation Administration (FAA) approved and provide a hands-on learning experience through advanced simulators, flight training in modern aircraft and quality coursework taught by experienced pilots and air traffic control professionals. Aims offers three Associate of Applied Science degree options including professional pilot, general aviation pilot and air traffic controller. In addition, there is Unmanned Aerial Systems (UAS) Basic Operator certificate to fly drones.
Audience
Alumni
Faculty
General Public
Staff
Students