Aims Community College to Offer its First Bachelor's Degree in Spring 2023
Aims Community College will begin offering a Public Safety Bachelor of Applied Science degree in the Spring 2023 semester. This is the college's first bachelor's degree program.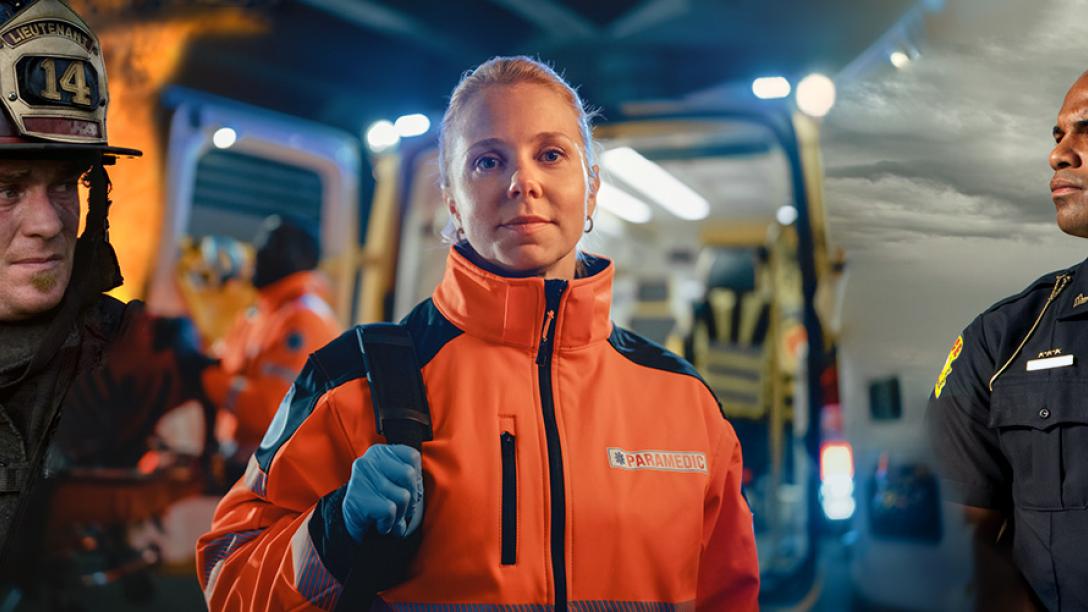 The program was created to meet an industry need for a bachelor's degree in public safety. Many municipalities and public safety agencies now require a bachelor's degree or higher when offering promotions to upper-level positions such as chief or division manager.
"At the request of our industry partners, this degree will positively impact our community by assisting students in advancing their careers," said Dr. Susan Moreland, Academic Dean of Public Safety and Transportation. This degree program develops public safety leadership skills with a curriculum created and taught by local and national experts. Aims leadership is connected to and solicits feedback from public agencies through advisory councils to ensure its programs are dynamic and relevant in the workforce.

"We are excited about the prospect that the classes will be taught by local professionals with expertise in the content area," said Greeley Fire Department Chief of Administration Jeff Stranahan. "Local offerings like this will improve and increase the number of professionals working in the Northern Colorado public safety field."
Others working in public safety are enthusiastic about the program and what it will provide, including Kris Kazian, Fire Chief, Windsor-Severance Fire Rescue. "I place a high value on education and am excited about this program. I am confident it will further elevate our ability to serve the region by elevating the professionalism and education of first responders."

Students can begin the program with a public-safety-related associate degree at the Aims Windsor Campus, including Criminal Justice, EMS (Emergency Medical Services), Fire Science, Paramedic and Police Studies. "What's exciting is that students do not need to transfer to other institutions to attain a bachelor's degree, and they can keep learning here at Aims," Moreland said.

The Aims Bachelor's Degree in Public Safety is ideal for established professionals who have already earned an associate degree in a public safety discipline. This program can accommodate learners working full-time with online eight-week courses and affordable tuition.
"This has been in the works for several years. It's the result of a lot of hard work by many, many people. It's so exciting to see it launch," said Dr. Leah L. Bornstein, Aims Community College CEO and president.

Aims Board of Trustees Chair Lyle Achziger also praises this initiative. "I know I speak for the entire board of trustees in saying that we are very proud of Aims for this accomplishment as Aims continues to serve the community's needs while offering increased opportunities to our students."
Another exciting element of the growth of public safety education at Aims is the Windsor Campus expansion under construction with an anticipated spring 2024 completion date. A significant part of the project is constructing the Simulated City to mimic real-world situations for public safety training. It will include two simulated houses and a commercial building to facilitate training scenarios. The training area will also have a simulated four-way street intersection with traffic signs, stoplights and a fire hydrant. There will also be a search and rescue building to simulate navigating through hallways, attics and narrow shafts. These facilities will improve public safety education at the certificate, associate and bachelor levels at Aims. 
Learn more about the Aims Bachelor's Degree in Public Safety program at aims.co/publicsafety-bas.
Audience
Alumni
Faculty
General Public
Staff
Students