Aims Community College Offers Programs Eligible for Care Forward Colorado Funding
Aims Community College is one of 19 community and technical colleges now offering short-term certificate programs at no cost with the Care Forward Colorado initiative. Starting this fall, students who enroll in eligible certificate programs will have tuition, fees, and materials covered.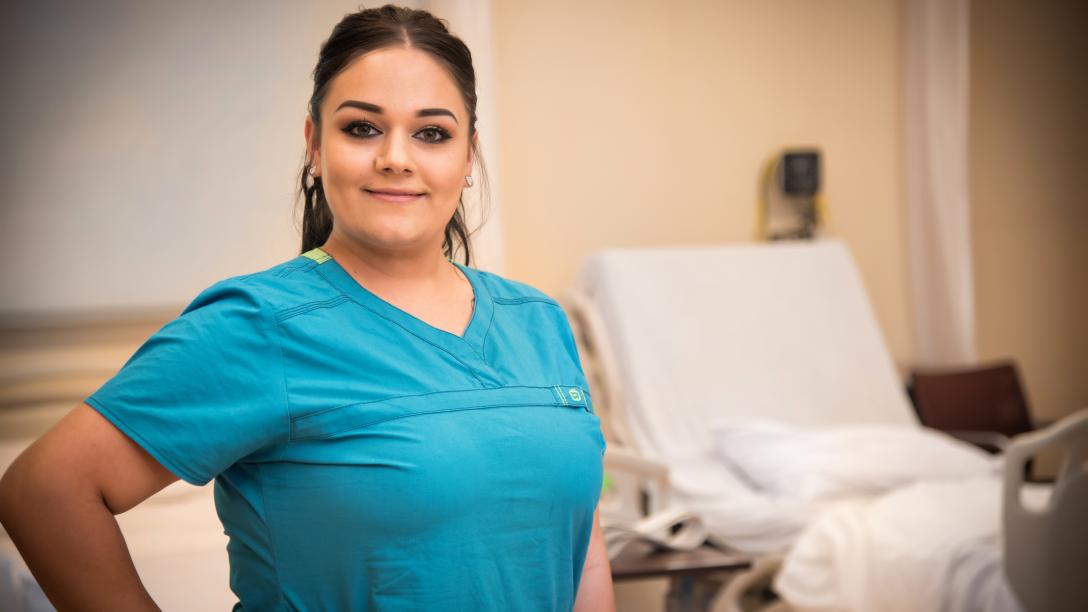 Care Forward Colorado helps meet demand for entry-level healthcare workers. Individuals can gain certification and become qualified to enter a healthcare career in a year or less. Aims has eight eligible certificate programs:
Many programs, such as Nurse Aide and EMT, have rolling admissions periods with cohorts starting throughout the year.  Aims offers some courses in a hybrid (in-person and virtual) format. Evening classes are available as well.
"These certificate programs are for high-need, high-demand, and high-impact careers in healthcare," said Terry Anderson, Dean of Allied Health and Wellness. "Aims continuously strives to meet the needs of our region and provide our community members with educational opportunities to advance their life and meet their personal goals. This does both of those things at no cost to the student. It's a win-win for all."
Shelly Powell, the Nurse Aide and Med Prep Programs Chair, also sees the importance of this funding. "It helps build the healthcare workforce. There was a nurse aide shortage before COVID-19, but it's worsened."
Powell is excited about what it brings to people wanting to work in healthcare. "It's a path to explore a career by taking an intro certificate, such as Nurse Aide. It gives individuals the confidence to pursue other medical training programs."

Care Forward Colorado is made possible by Senate Bill 22-226. It dedicates $26 million in state recovery dollars to train healthcare workers. As funding allows, Care Forward Colorado extends into the 2025-26 academic year.
Applying to Aims is the first step to benefit from Care Forward Colorado. Students should visit aims.co/apply to begin the admission process. An Aims enrollment coach will follow up to discuss the next steps, specific program requirements and financial aid.
To learn more about Care Forward Colorado at Aims, visit aims.edu/care-forward.
Audience
Alumni
Faculty
General Public
Staff
Students