Care Forward Colorado provides zero-cost, short-term training at Aims Community College to prepare you for in-demand healthcare positions.
In one year or less, you will earn a certificate and learn the skills to become a certified nursing assistant, medical assistant, phlebotomy technician or emergency services professional. 
Aims offers flexible program options to fit your schedule, so you can earn your certificate without putting your life on hold. You'll gain valuable hands-on experience and skills you can put to work in a career as soon as you complete your program. 
Not sure if this program is a good fit for you? 

Students who enroll in specific short-term health care training programs at Aims Community College will pay nothing, thanks to the new Care Forward Colorado program.
Healthcare jobs are some of the fastest-growing in Colorado and provide a wage that can support you and your family. There's also an opportunity to advance in your career. Once you earn your certificate through Care Forward Colorado, you can continue your training in a healthcare degree program at Aims to add to your skill set and qualify for higher-paying jobs.
Qualifying certificate programs at Aims
Select a program to see program details and application requirements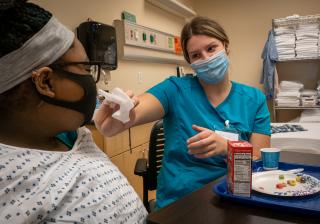 Nurse Aide
Are you interested in a healthcare career but unsure where to start? The nurse aide certificate program at Aims is a great way to learn an in-demand healthcare role in just four weeks.
Explore Nurse Aide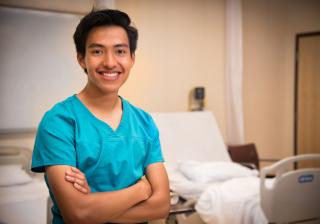 Medical Assistant
Gain the skills to become a medical clinical assistant. Learn to perform blood draws, injections, EKGs and urinalysis, electronic medical records (EHR) and get practice in providing direct patient care.
Explore Medical Assistant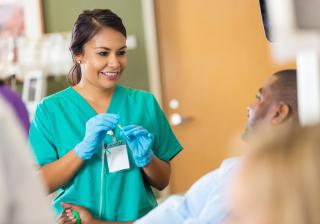 Phlebotomy
Gain the skills to become a phlebotomist at a hospital, clinic, lab or medical practice. Study and practice venipuncture, capillary puncture and special collection procedures, and learn quality control, infection prevention and laboratory computer systems.
Explore Phlebotomy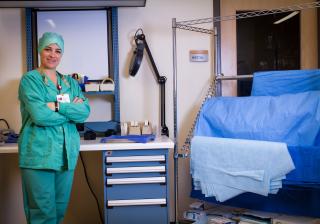 Sterile Processing
Gain skills to work in healthcare materials management. Learn how to care for, handle and sterilize surgical instruments. Earning a certificate in sterile instrument processing gives you the opportunity to explore what it's like working in a healthcare setting while earning college credit.
Explore Sterile Processing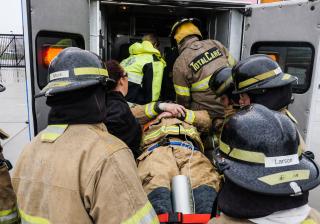 Emergency Medical Technician
The 15-week, one-semester Aims emergency medical technician certificate program is a great way to start your EMS career. You'll receive intensive hands-on training from experienced instructors who will prepare you for a career as a basic EMT. If you already have your EMT certificate, you can pursue an Advanced Emergency Medical Technician certificate.
Explore EMT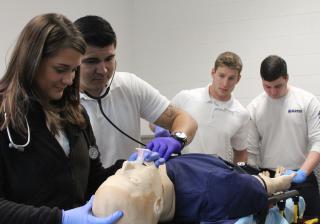 Paramedic Preparation
If you are an EMT or AEMT, the paramedic preparation certificate prepares you to apply for the Aims paramedic certificate program. Study EMT fundamentals, medical and trauma emergencies, IV/IO therapy, and basic anatomy and physiology.
Explore Paramedic Preparation
As part of the Care Forward Colorado program, Aims has eight eligible certificate programs: