Claire Arndt - Aims Promise Scholarship Recipient
Claire Arndt was a recipient of the Aims Promise Scholarship.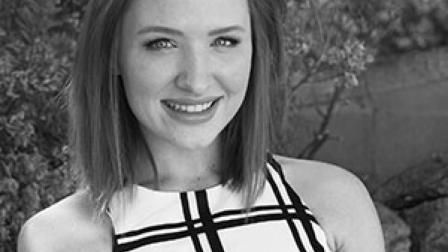 Thank you so much for the scholarship allowing me to further my college experience at Aims Community College. Scholarships greatly reduce the strain placed on my family to get my twin sister and me through college at Aims debt-free. It is a wonderful feeling when you work toward a goal and finally reach it. Your immense generosity will allow me to pursue my education with little stress or worry of financial struggle.
Being an above 4.0 GPA student in high school, I am very serious about utilizing this scholarship to reach my full potential at Aims Community College. I am so appreciative and honored that you've provided me with this opportunity. I have no doubt that this funding will propel me into endeavors that I may not have even considered before. Again, not many words can fully describe how thankful and appreciative I am to be attending Aims Community College at little cost and only hope that I can give back to the college community as you have given to me.
Knowledge is so important to where I am headed as a nurse practitioner, and this will give me an incredibly successful beginning to my years in college. Thank you again for awarding me the Aims Promise Scholarship.
Sincerely,
Claire Arndt
Related Links
Claire Arndt - Aims Promise Scholarship Recipient