Windsor Campus Expansion Construction Update
Construction is underway on the $18 million expansion of the Aims Winsdor Campus. The project adds an academic building and a simulated city to the Public Safety Institute (PSI) training yard.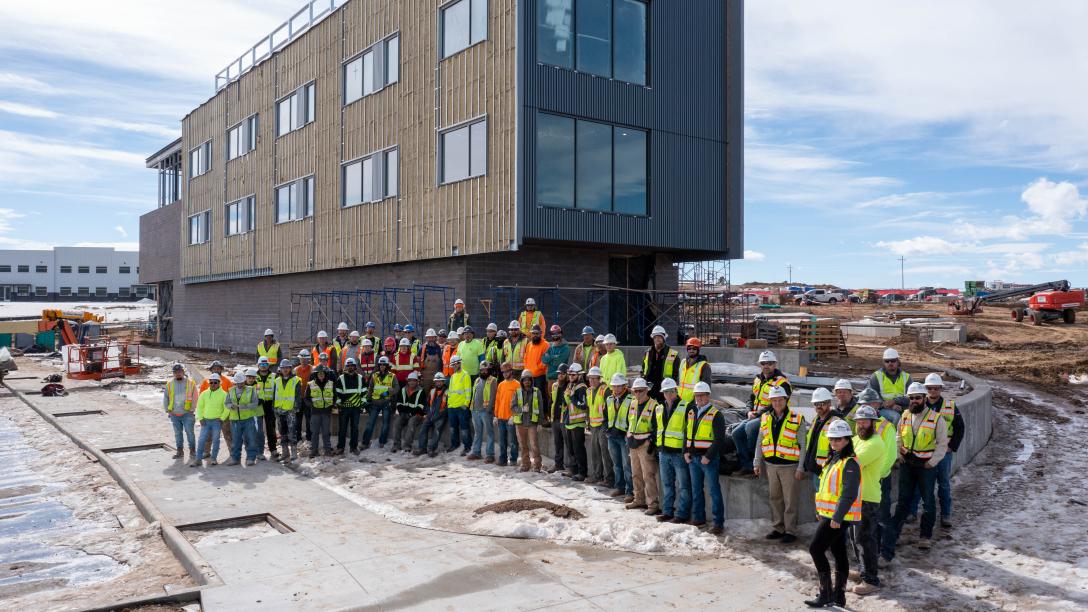 Construction began in March of 2022 on the Windsor Campus expansion project. The anticipated open date for the new facilities is Spring 2024. The Aims Windsor Campus opened in 2010 and has outgrown its space. It is currently home to the Automotive and Technology Center and the PSI. Aviation classes presently offered on the Greeley Campus will move to Windsor. The expansion will also allow for more general education courses on the Windsor Campus.
Project Update: March 2023
Construction on the Windsor Campus Expansion project began last March. You can view our photo galleries to see the evolution of the project with pictures from this month as well as photos from last October, June and March 2022. There are also architectural renderings for the project, so you can see what it will look like once it is completed. 

View the video below for a tour of the Gateway Building and Sim City construction to see how far the project has come since the groundbreaking last March. 
Building the Future of Aims
Gateway Building
The three-story, 38,000 sq. ft. building will add the following:
Additional classrooms to allow for growth and the ability to add more general education courses

Areas for academic simulators for Criminal Justice, Fire Science and Aviation programs

Welcome desk to greet students, visitors and prospective students

Learning Commons (library, computer lab, tutoring, study areas)

Space for student activities, advising, enrollment, counseling

Faculty and staff offices

A kitchen, bistro, outdoor patio, play areas and other places for students to gather

Inclusive features including a prayer room, private lactation room, and gender-inclusive restrooms
Training Yard - Simulated City Expansion
Five buildings will be added to simulate real-world situations for public safety training:
Two buildings that are two-story simulated houses with basements, kitchens, living rooms, hallways with furniture, fixtures, doors and windows

A commercial building to simulate everything from a bank robbery to a convenience store fire

A simulated four-way street intersection that includes traffic signs, stoplights and fire hydrant

One search and rescue building to simulate navigating through hallways, attics and narrow shafts

Building for equipment storage
Audience
Alumni
Faculty
General Public
Staff
Students